Jeffree Star and Shane Dawson's Conspiracy collection is now being sold in TK Maxx
11 November 2020, 14:34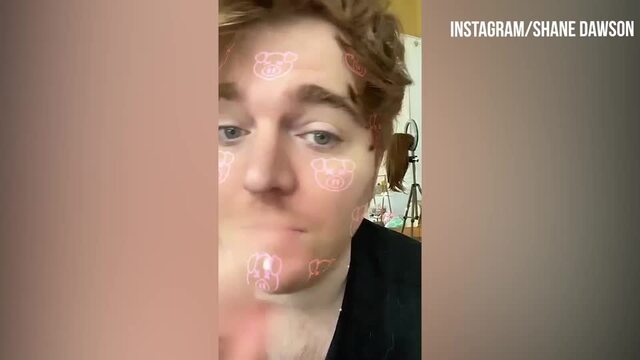 Shane Dawson reveals new green Gloss and teases green Conspiracy collection
How the tables have turned.
Jeffree Star and Shane Dawson's Conspiracy collection is now being stocked in TK Maxx (known as TJ Maxx in the US) stores, according to a viral TikTok.
The video from TikTok user @onlymarlenkaa shows a box of Jeffree Star Cosmetics products, including The Gloss, Conspiracy palette and Blue Blood palette, inside a TK Maxx store in the UK. A TikTok from another user showed even more Jeffree Star Cosmetics products inside a store.
Other users then reported having seen various Jeffree Star Cosmetics products in TK Maxx stores, including Shane's famous pig mirror for just £7.99 and the Mini Controversy Eyeshadow Palette for the discounted price of £12.99. The pig mirror usually retails for £20 ($25) and the Mini Controversy for £19.25 ($28).
READ MORE: Jeffree Star criticised over "inappropriate" name of new Orgy palette
The YouTuber hasn't said anything about being stocked in TK Maxx but he famously said the retailer was the place where "brands go to die". He's also mocked his former friend Kat Von D for having her line Kat Von D Beauty (now KVD Vegan Beauty) stocked in TK Maxx stores. Oop.
I just found a jeffree star and Shane Dawson pig mirror (the iridescent one) for £7.99 in TK Maxx. They are bad people and I think it's worth about 1p if that but alerting the stans if you never got it.

— 🎃Bethany G🎃 (@bethabothfluff) November 4, 2020
In June, Morphe removed the Conspiracy Collection from their stores and website. This came shortly after Shane was finally held accountable for using blackface, saying the N-word and joking about paedophilia.
The following month, Morphe released a statement saying that they would no longer carry any Jeffree Star Cosmetics products.
The statement read: "Today we've made the decision to cease all commercial activity related to Jeffree Star and affiliated products. We expect this to conclude within the coming weeks. As we look to the future, we will continue to share updates on what lies ahead for the Morphe brand."