Jeffree Star and Shane Dawson to release new green-themed Conspiracy collection
20 April 2020, 12:45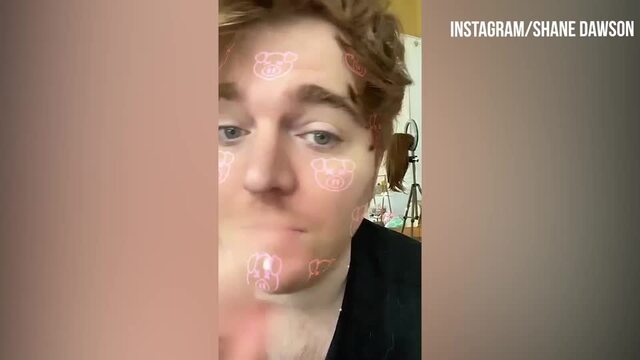 Shane Dawson reveals new green Gloss and teases green Conspiracy collection
Shane Dawson x Jeffree Star Conspiracy restock and new green-themed collection is coming. Here's what we know about the eventual release date...
Start saving your dollars because a brand new Shane Dawson x Jeffree Star Conspiracy collection is officially on its way.
Following the absolutely ridiculous success that Shane and Jeffree saw back in November 2019 with the Conspiracy palette and merch collection, it was only a matter of time before a follow up was released.
It's now been confirmed that the duo are set to drop a whole load of new products, themed around the infamous green shade that was removed from the first Mini Conspiracy palette. In his Instagram story, Shane said he's been hiding "all these new things" from the new green collection, including two pig mirrors and a brand new green gloss.
READ MORE: Jeffree Star shuts down his warehouse due to coronavirus
The collection (and restock) was supposed to be released in March, alongside a reveal video from Jeffree and Shane but Jeffree has since said that he's unsure when it will be released due to the ongoing coronavirus lockdowns and social distancing rules.
Speaking about Conspiracy 2.0 in his latest video, Jeffree revealed that they had the whole collection and restock ready to go but due to social distancing guidelines, none of his team are able to go into the office and have a meeting about the launch. There's also several logistical things that need to be sorted before it goes ahead, like whether or not Shopify can handle another huge surge in traffic. (We all know what happened last time...)
So far, a new green gloss (which is clear on application) called Slime Glossin' and a green pig mirror have been revealed, as well as the previously seen Mini Conspiracy palette 2.0, featuring the green eyeshadow shade that was removed from the final palette back in November.
The green shade, called 'Put It Back!', will also be available to buy as a single.
Jeffree and Shane's new collab isn't the the only that's been delayed. Jeffree revealed that he was due to release a new palette and collection on April 24th, but the California lockdown extension has resulted in him cancelling it.
The collection – which is not a 4/20-themed collection – will eventually see the light of day but we'll have to wait a little while longer. Due to the lockdowns in both California and Italy, where a lot of his products are manufactured, some items in the collection have not even been made yet.
The California stay-at-home order is in place until May 13 (it could be extended, depending on the situation). Jeffree said that he's hoping to launch in mid-May or end-of-May, but that all depends on the state of the world and how safe it is to resume production.
Despite the delays on the makeup, Jeffree is releasing a 4/20 merch collection including two new hoodies, 3 new leak-shaped mirrors and a new green dad cap. The new products will be launching on April 20th, at 10am PST/1pm EST.