Kylie Jenner reveals 13% of her employees are Black as part of 'Pull Up for Change' campaign
11 June 2020, 14:36 | Updated: 6 October 2020, 10:40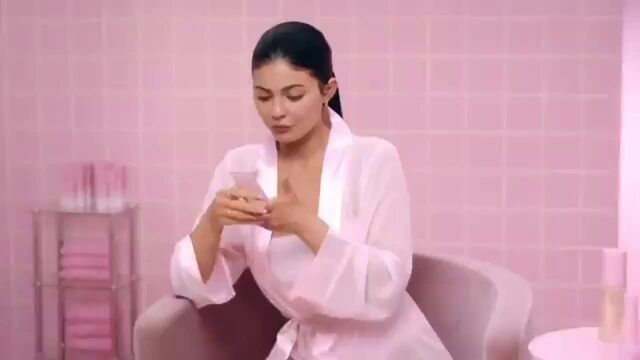 Kylie Jenner teases the controversial walnut scrub from her new Kylie Skin line
The Pull Up for Change challenge was created by UOMA Beauty founder Sharon Chuter, who called on beauty brands to be more transparent about their support of the Black community
Kylie Jenner has revealed the percentage of Black people employed within her beauty businesses, Kylie Cosmetics and Kylie Skin, by participating in the Pull Up For Change challenge.
What is the Pull Up for Change or Pull Up or Shut Up Challenge?
With protests against racism on the forefront of everybody's minds recently, people have urged beauty brands to do more for Black people. Instead of performative allyship, founder of UOMA Beauty Sharon Chuter requested that these companies reveal how many Black employees they have at corporate level and in leadership roles.
READ MORE: Kylie Jenner stripped of billionaire status by Forbes after "lying" about wealth
The movement quickly went viral with huge brands like Sephora, Tarte, Beauty Blender and L'Oréal revealing the breakdown of their leadership teams.
L'Oréal
Tarte
Beauty Blender
Sephora
Kylie also decided to participate in the challenge, sharing the demographics of Kylie Cosmetics and Kylie Skin on Instagram.
The results revealed that 47% of the people who work in the Kylie Cosmetics and Kylie Skin HQ are BIPOC (Black, Indigenous and People of Colour), while 13% of them are Black. 53% of the employees are white and 100% identify as women. None of Kylie's BIPOC employees are in leadership roles because only two people are – Kylie herself and her mother Kris Jenner.
The post was accompanied by a statement, which read: "Kylie Cosmetics is here for Pull Up for Change, for our team, and for the black community. We are proud of the diversity within our company, with a team of Black, White, Asian, Native American, Hispanic and Middle Eastern women.
"As our team grows we commit to a continued focus on ethnic diversity in the workplace and the recruitment of black employees. The numbers you see above represent the people at our Kylie Cosmetics/Kylie Skin HQ. Our leadership team is made up of two people, @KylieJenner and @KrisJenner."
Although some were happy to see Kylie be transparent with her customers, others didn't believe Kylie's statement. Forbes recently accused Kylie not being a billionaire and altering her earnings figures. Although Kylie denied this on Twitter, some still thought the figure she provided might have been manipulated, while others thought 13% was simply not enough.
READ MORE: QUIZ: Everyone is a combination of two Kardashians, which are you?
What do you think? Tweet us @popbuzz and let us know!