16 Things Only People Who Are Just Really Really Bad At Makeup Will Understand
23 March 2016, 12:15 | Updated: 23 November 2018, 15:41
Contouring? AIN'T NOBODY GOT TIME FOR THAT!
It's a universally known fact that some of us were not blessed with the same flawless makeup abilities as others. It's a constant struggle, but one day we'll get there. This one goes out to you.
1) First things first… there's a 95% chance that you have ZERO IDEA of what your actual foundation shade is.

Logo TV / via giphy.com
2) And Primer? You've never used it.
via tumblr.com

3) Ok, well... you used it once. And it made you feel like you had 17 layers of make up on your face.
Never again.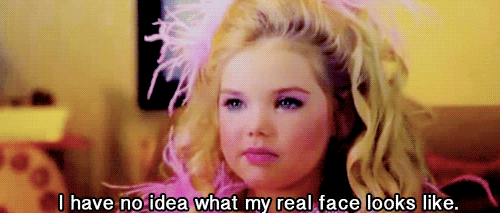 TLC / via giphy.com
4) You would rather stick needles in your eyes than suffer the intense trauma of contouring your face.
via giphy.com
5) And that one time you eventually tried it, you ended up looking like this...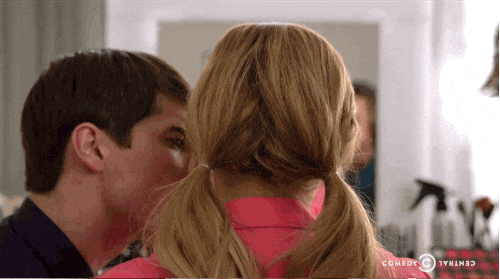 Comedy Central / via giphy.com
6) This is the most accurate representation of you trying to do a smokey eye.

via giphy.com
7) Eyeliner is a notoriously tricky minx even the best of them… but it's an unspoken rule that it's a no go for you.
via giphy.com
8) You've literally NEVER walked into a MAC store.
via pinterest.com
9) And that one time you did, you were so overwhelmed by all the colours and potential that you literally just walked out.
via giphy.com
10) You always swatch the shades when you're in a shop but do you ever REALLY know what for?
KylieJenner / via instagram
11) And lip liner is another no go area for you.
via giphy.com
12) Blusher? THINK AGAIN MY FRIEND.
via giphy.com
13) You've blinded yourself with the mascara wand on too many times.
via giphy.com
14) EYEBROWS? NOPE.
via giphy.com
15) FAKE. EYE. LASHES. PLZ. SEND. HELP.
via funnyordie.com
16) But the worst of all? There's nothing more painful in this life than removing a face of perfect makeup. via giphy.com
I just wanna be alone with my concealer, ok?