Can Bad Hair Ruin A Good Popstar? An Investigation
5 January 2016, 15:14 | Updated: 8 May 2017, 17:09
The evidence keeps mounting.
Oh Bieber. i was just starting to like you. Purpose was full of bangers. You've been far less problematic in terms of your extra curricular activities. And then you do this:
PRETTY CORNY! @justinbieber blames new hair on gal pal Hailey Baldwin https://t.co/p8AcWVqzB6 pic.twitter.com/xeDcoFE6AG

— New York Daily News (@NYDailyNews) January 5, 2016
Oh dear. That hair is almost as bad as that pun.
What were you thinking Justin?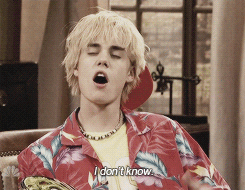 gifhell.com
Well, whatever you were thinking, I await your next album with baited breath because you have potentially just added further credence to a theory of mine:
When pop stars have sh*t hair, their music is also sh*t.
Bowl-cut Christmas. It just feels wrong.
Need further proof? Then let's examine exhibit B - the timeline of Jackson.
1982
Classic.
2001
Awful.
See? 2001 Michael couldn't have made Thriller - he needed the curls. And so Invincible happened instead. From "PYT" to "The Lost Children" in just a few bad hairdos.
It works for all manner of popstars. Exhibit C - Justin Timberlake.
"Bye Bye Bye" - iconic hair!
Iconic song.
"Sexy Back", Sexy Hair.
Or lack thereof.
But then for "The 20/20 Experience", he went and did this.....
What is that?
Imagine having that on your head all the bloody time!
No wonder the album was so long and boring!
But seriously folks, I firmly believe there is a direct link between the quality of the hair and the quality of the tunes. Because when you stop caring about haircare, chances are you've stopped caring about everything else.
The only exception to this rule is Britney Spears who, after having a bit of a difficult time, shaved her head....
...and then proceeded to release this modern masterpiece.
"On My Radar". What a song.
But that really is the only exception. Because Brit didn't shave it off as an aesthetic choice. She was just in a rough patch and it sort of happened unexpectedly.
But this - this was a choice.
@haileybaldwin Great job on Justin Bieber's new hair! Beliebers loved it! Haha! (@justinbieber via @shots) pic.twitter.com/4P1OtpG6kU

— Shots Crew (@shotscrewbr) January 5, 2016
Stop it.
But Bieber, to be clear, I am very happy for my theory to be proven wrong. I'd like another Purpose, not another Xmas album.
Fix it soon please.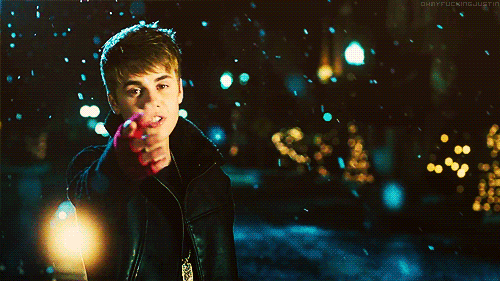 tumblr