A History Of Popstars And Their MAC Collaborations Ranked
17 June 2016, 17:10 | Updated: 8 May 2017, 17:09
Featuring Lorde, Nicki Minaj... and Hayley Williams?!
In case you missed it, MAC Cosmetics have revealed two new lip products for the Viva Glam campaign featuring pop mega-babe Ariana Grande! But who had the best MAC Collection of all time? Let's take a look at Pop's boldest efforts...
10) Mariah Carey
Mariah's MAC collaboration featured one glamorous lipstick, called All I Want. 'One shimmery swipe makes your lips as fierce and timeless as the icon herself.' Should read: 'The barely there lippy is almost as elusive as the chanteuse herself.'
Rating: 2/10 - obviously, this would be a 10 if we were able to apply it in the Moroccan room of Mariah's crib.

9) Lorde
Lorde and her flawless gothic vibes joined forces with MAC to bring the iconic purple lip, Pure Heroine to the shelves (if only for a limited time) along with a bold black eyeliner.
Rating: 3/10 - we're still waiting for a vampy follow up to this collection! GIVE US MORE!

8) Ariana Grande
Ariana served up a STUNNING matte plum Lipstick alongside a shimmering pink Lipglass, which seemed like a perfect representation of her sweet as candy but also tough AF persona. The new additions are waaaay bolder and pinker than the original line so she's literally served the best of both worlds.
Rating: 4/10 - WE NEED A FULL COLLECTION ARI! DON'T TEASE. Automatic +1 for being part of the charitable Viva Glam campaign.

7) Miley Cyrus
Miley's first MAC collab, featuring a hot pink lippy and a shimmery lipglass, left us hungry for something a bit bolder. AND THEN SHE ANSWERED OUR PRAYERS! Miley's 2nd MAC Lipstick/LipGlass combo dropped in late 2015 and honestly, it's so bright your mates will need to wear shades when they talk to you.
Rating: 5/10 - thanks for listening to our prayers, MC. Automatic +1 for being part of the charitable Viva Glam campaign.

6) Lady Gaga and Cyndi Lauper
Throwing it back to 2010! What's better than one Pop Queen endorsing a bold lip? TWO POP QUEENS ENDORSING A BOLD LIP! Gaga gave us a candy pink and Cyndi gave us a coral red. Gaga later served up a sequel with a nude lipstick and nude lipglass.
Rating: 5/10. Automatic +1 for being part of the charitable Viva Glam campaign but also -1 for discontinuing Cyndi. #BringItBackMAC

5) Nicki Minaj (... and Ricky Martin?)
Nicki's relationship with MAC has produced some damn great products. First there was the Pink Friday lipstick, then there was Viva Glam Nicki which became MAC's best selling lipstick, and theeeen Viva Glam 2. Also, Ricky Martin promoted the Lip Conditioner which is iconic in itself tbh.
Rating: 7/10 - Well, +1 for Ricky Martin obvz and also the automatic +1 for being part of the charitable Viva Glam campaign.

4) Future Forward Collection
One of the most recent campaign for MAC features all your fave new faces from the music industry. Tinashe is serving you the eye palette, Halsey is bring you the 90's grey lipstick. Dej Loaf has got your lipglass on lock and Lion Babe has arrived straight from Panem's Capitol with gold eyeliner.
Rating: 7/10 - Four diverse products, perfect for all skin tones. We can't wait to see what's next.

3) Hayley Williams
Queen Hayley's collection was everything a Pop Punk girl could ever dream of, and in a palette that matched her hair. The collection, complete with themed product names included an orange matte lipstick and matching nail polish, along with eyeshadow and mineraliser. IT'S 100% TIME FOR A SEQUEL YOU GUYS!
Rating: 8/10 - Seriously... that sequel tho.

2) Ellie Goulding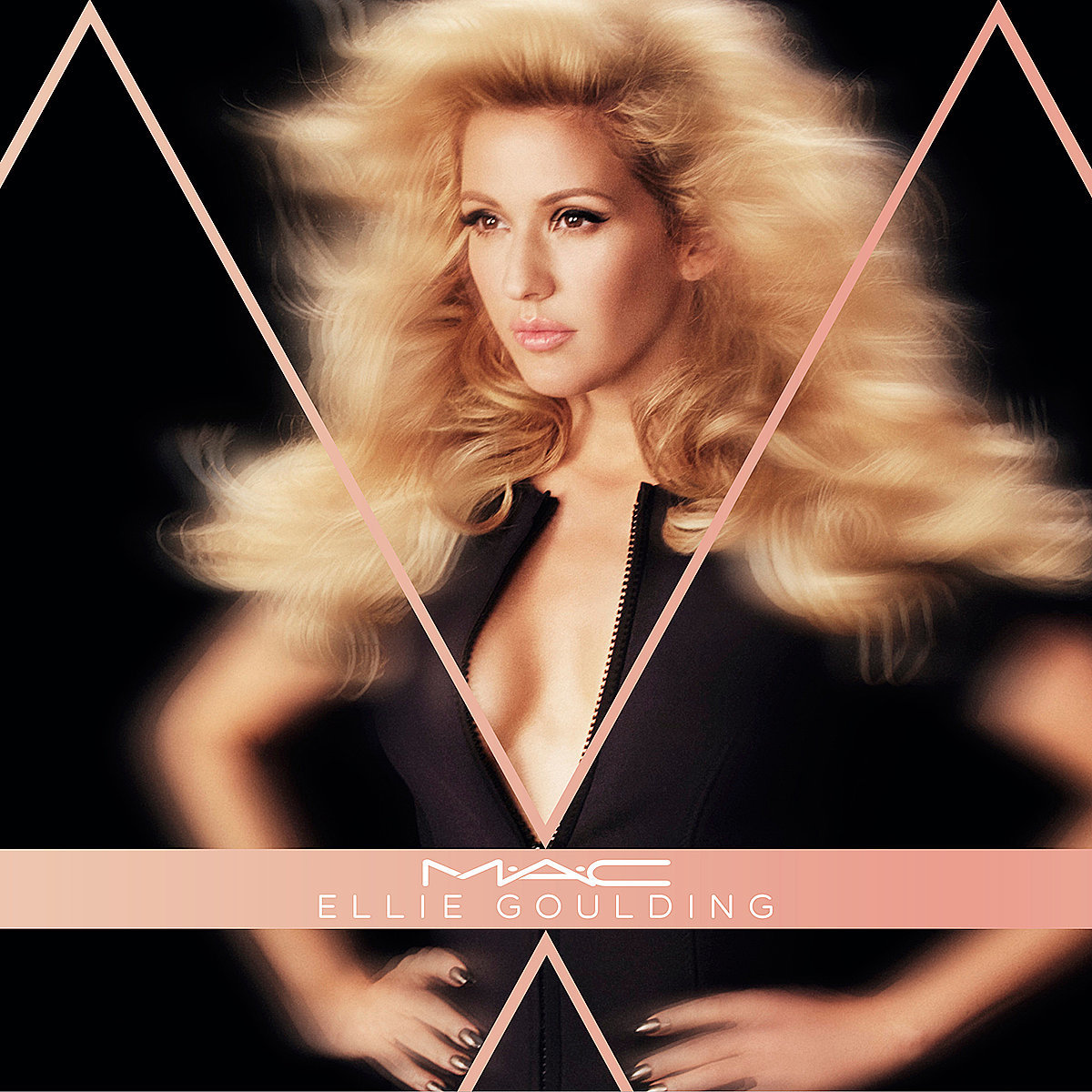 It feels like we've been sleeping on this one. Ellie's collection is LEGIT. We're talking mascara, lipstick, eyebrow pencils, shadow palettes, LASHES (!!!) and brushes. And not to mention it's all flawlessly packaged with a KILLER campaign shoot. Slay me Ellie, slay. me.
Rating: 8/10 - Not quite enough to oust the Queen of MAC Collabs...

1) Rihanna
Rihanna's MAC collections will forever be the best collab of all time. Her first line was so successful, she was invited back for a second collection AND as the Viva Glam ambassador in 2014. The collections feature lip colours for all skin tones, including the iconic Riri Woo and all the products are in rose gold packaging which is a gift in itself.
Rating: 10/10 - say no mo'.

Us rn...
giphy.com