13 Aesthetic AF Dad Caps That You Need To Buy Right NOW
26 June 2017, 16:15
The best hand embroidered baseball caps on the internet.
If you throw on a casual weekend outfit but didn't accessorise with a dad hat, did the outfit even count? Dad caps are happening people and if you don't have one, you need to get one. From memes and emojis to band lyrics and song titles, we have scoured the internet to find the most tumblr aesthetic AF (and affordable) baseball caps especially for you.
1) The "Daddy" Dad Cap
Urban Outfitters
Forget the Riverdale cast, everyone knows the only Daddy AF queen in this situation is YOU and you can grab this black embroidered baseball ~crown~ from your nearest Urban Outfitters.
Available at Urban Outfitters here.
2) The "Bad Hair Day" Dad Cap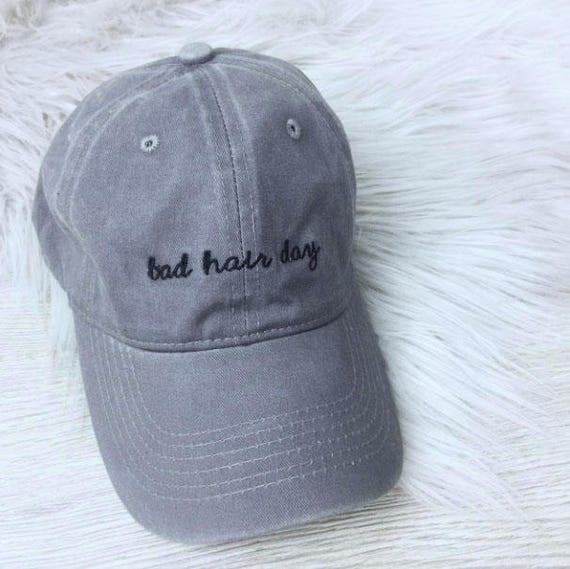 Etsy
Listen, the best way to cover up a bad hair day is to throw on a cap and let everyone KNOW you're damn well slaying a bad hair day. No brainer, babes. It also comes in pink or blue so you keep your aesthetic on lock.
Available at Etsy here.
3) The "Kermit Sips Tea" Dad Cap
So Aesthetic Shop
Two things that are most important in your life; sassy embroidered baseball caps and memes. Kermit has it handled.
Available at So Aesthetic Shop here.
4) The "Here Comes Dat Boi" Dad Cap
So Aesthetic
If Kermit is not your green amphibian of choice then why not go for Dat Boi? Millennial pink and everything. *throws money at computer screen*
Available at So Aesthetic Shop here.
5) The faded "UGH!" Dad Cap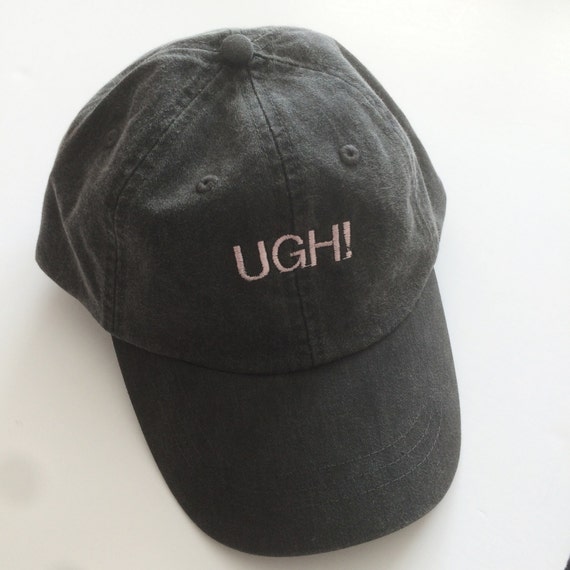 Etsy
If you like things that are 100% unofficial yet still have some aesthetic link to your favourite band then this dad cap is for you. It's not officially part of The 1975's merch but it's as good as, tbh.
Available at Etsy here.
6) The "Make America Emo Again" Dad Cap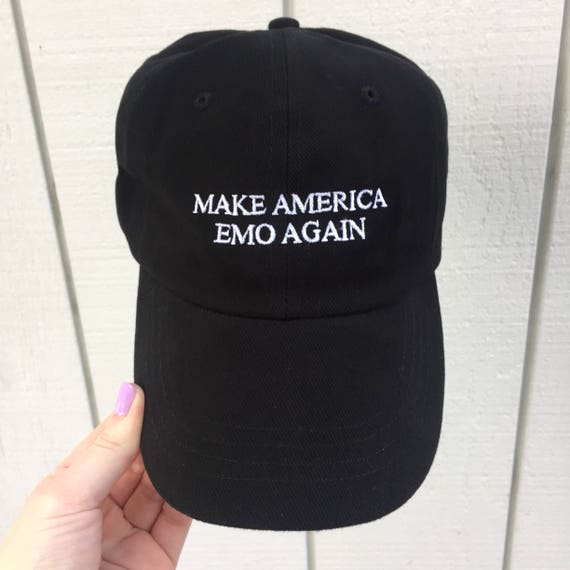 Etsy
This campaign slogan has a MUCH nicer ring to it doesn't it? If you pledge your allegiance to this candidate, you'll get free eyeliner and MCR will reunite to perform at your inauguration.
Available at Etsy here.
7) The "Crying Is For Boys" Dad Cap
The 1975
Ok, here's your official The 1975 merch! The band released four limited edition caps on their merch store recently but have all since sold out. Still, it's nice to look at innit.
Available on The 1975's Merch store here.
8) The "Fuck Off" Dad Cap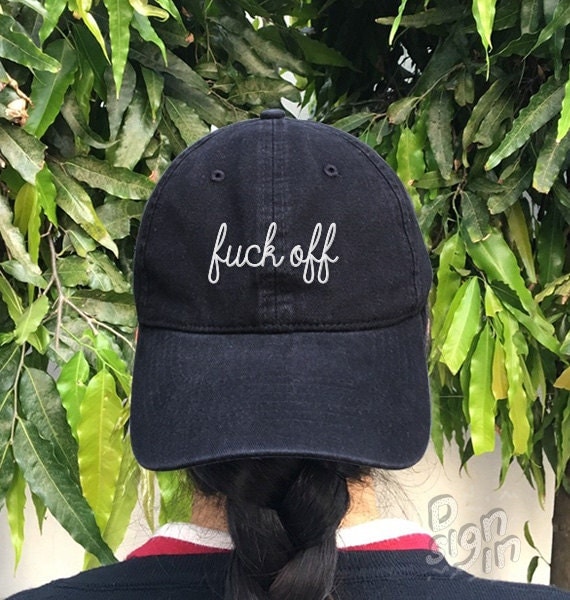 Etsy
For the sweary Queens amongst us who write their curses in cursive. Also perfect for introverts too who just really don't want to be bothered AT ALL.
Available at Etsy here.
9) The "Peach" Dad Cap
Topshop
An ode to the Kim Kardashian of emojis. Also just a really nice pastel colour to throw on with your all black outfit.
Available at Topshop here.
10) The "Feminist" Dad Cap
Topshop
CALLING ALL THE NASTY WOMEN.
Available at Topshop here.
11) The "Stay Weird" Dad Cap
Hot Topic
The most aesthetic of all the aesthetic dad caps is waiting for you and your debit card at Hot Topic.
Available at Hot Topic here.
12) The "Cry Baby" Dad Cap
Hot Topic
Raise your hand if you are a proud Cry Baby? Great, because we've got a hat just for you. Channel your inner Melanie Martinez with this baby pink cap and turn those speakers up.
Available at Hot Topic here.
13) The "Not Today Satan" Dad Cap
Vinted
In the words of the great Bianca Del Rio, NOT TODAY SATAN... NOT TODAY! (Unless you're going to buy me this dad cap.)
Available at Vinted here.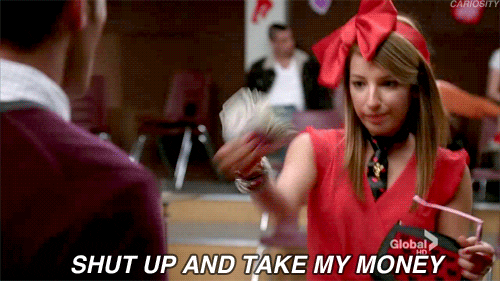 FOX
____ ____ ____ ____ ____
Listen to the #PopBuzzPodcast with GLOW's Alison Brie right here or subscribe for free on iTunes to get new episodes sent straight to your phone every Friday.