12 Halloween Costumes For 2017 That You Should Already Have Planned Out
11 July 2017, 14:33 | Updated: 11 July 2017, 14:44
From 'Love Island' to the finest memes, these are the costumes you can very easily rock this October.
If you are anything like us, you will already have your Halloween outfit all planned out - heck, you'll have had it ready since November 1st! Because Halloween isn't just a one-day novelty holiday; it's a way of life dammit!
Giphy, The CW

He knows.
But, if you are struggling to come up with your own idea for the perfect Halloween 2017 get up, we've put together a few easy to replicate ideas that will make you stand out from the crowd this year.
Get planning kids!
1) Wonder Woman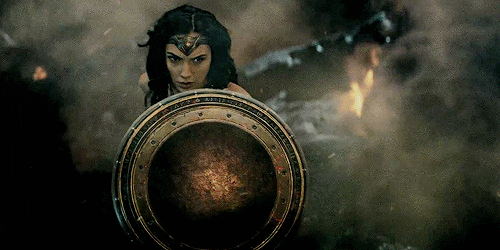 Warner Bros

But like a proper, movie finish version. Not the cheapo one you wear to the Fresher's Week ball - this should be made out of actual armour you can fight the patriarchy with. Might make it difficult to get into the club though...
2) Spider-Man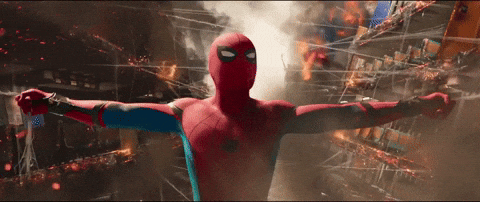 Sony, Marvel

Did you see that clip of Tom Holland rocking up to the Spider-Man: Homecoming premiere? The boy (or a well-placed stunt double) is in full spidey costume before diving in the limo and doing a quick change into a suit and coming out the other side. So, the point is, if you go to a party as Spidey, there is at least a 22% chance people will think you are Tom Holland in disguise.
3) Jughead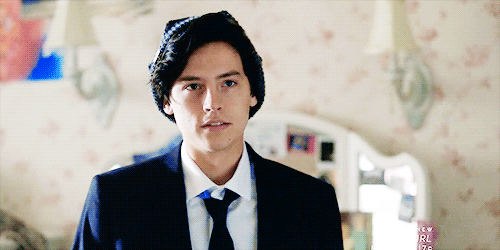 The CW

Just head over to Etsy and you can pick up some perfectly designed headgear that looks like it came straight out of the show. Then just talk about how weird you are all the time while eating a burger. Easy.
4) Pennywise
Warner Bros
The reboot of IT drops in September - just in time for some pre-Halloween scares. And, yeah, literally everyone will attempt the same costume (remember 2008 when everyone was Heath Ledger's Joker?), but you just gotta make sure your makeup is more dope than everyone else's.
5) Cash Me Outside Girl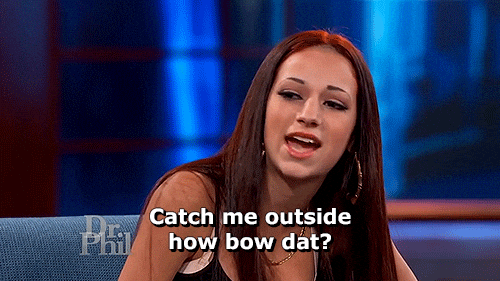 Giphy

Ok, yes, we know you are probably sick of hearing about her at this point but, honestly, what could be scarier than the sight of you and a buddy rocking up to a party dressed as this girl and Dr Phil before proceeding to have a full on fist fight in the middle of the room? That's the real spirit of Halloween.
6) Salt Bae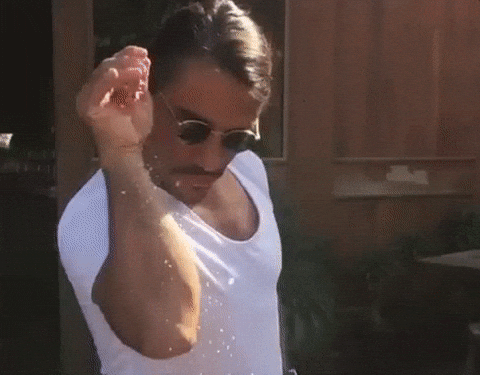 Giphy

Just so simple - sunglasses and a bag of salt in your pocket. One for those of you on a particularly limited budget.
7) Snapchat's Dancing Hot Dog
Snapchat, Giphy

What's even better than a regular hot dog costume? A hot dog costume with a pair of headphones attached and some killer dance moves. Now go put yourself into loads of unexpected scenarios!
8) Jeremy Corbyn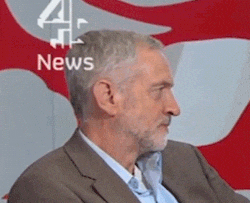 Giphy, Channel 4 News

Suit, no tie, wig and '7 Nation Army' on heavy stereo rotation all night. Plus, depending on what part of the country you go out in, you may never have to pay for a drink!
9) The solo careers of One Direction
Syco

Can't pick just one lad to emulate? Why not mash together the looks of all 4 of them? Get an outlandish Harry shirt, throw on a pair of Liam's white trousers, draw on Louis' designer stubble and finish it off with a classic Niall flatcap. It will be just like they never went on hiatus.
10) Baby Groot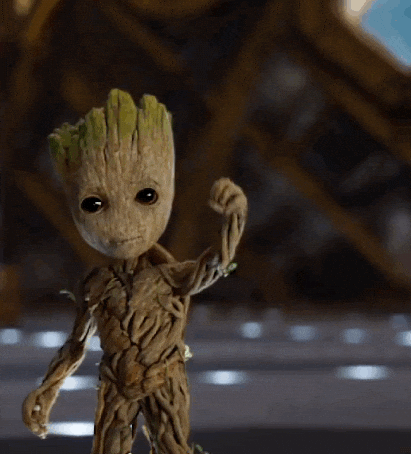 Marvel, Disney

Three words - I. Am. Groot. Get the picture yet?
11) A generic 'Love Island' bloke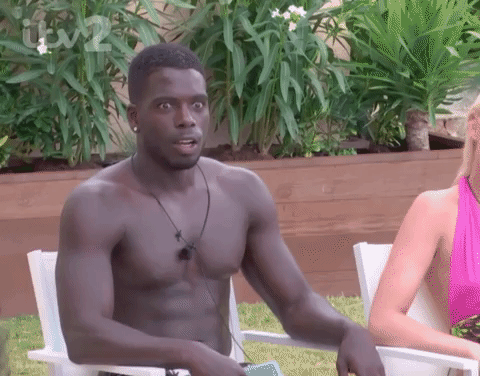 ITV2

The TV hit of the summer and so damn easy to replicate. Just get a fake tan, walk around with your shirt off, talk about how everything is "out of order", say "literally" a lot and, occassionally, look like you are on the verge of tears. Radio mic wire hanging down your chest is an optional extra.
12) Fake News
NBC

Get a classic paper boy flat cap and a messenger bag then hand out photocopies of FOX News tweets. Perfect for the New Yorker cocktail evening on October 30th (if that's a thing). Either way Alec Baldwin would definitely like your selfie.
Still not sure? Don't worry, we'll keep updating this post all the way to October!
____ ____ ____ ____ ____
Listen to the #PopBuzzPodcast with Tom Holland and Zendaya right here or subscribe for free on iTunes to get new episodes sent straight to your phone every Friday.