15 Iconic Halloween Costumes To Fuel Your Spooky 2016 Aesthetic
28 October 2016, 16:59 | Updated: 8 May 2017, 17:09
Halloween inspiration incominggggg.
In dire need of some inspiration for this Halloween? We gotchu.

1) Twenty One Pilots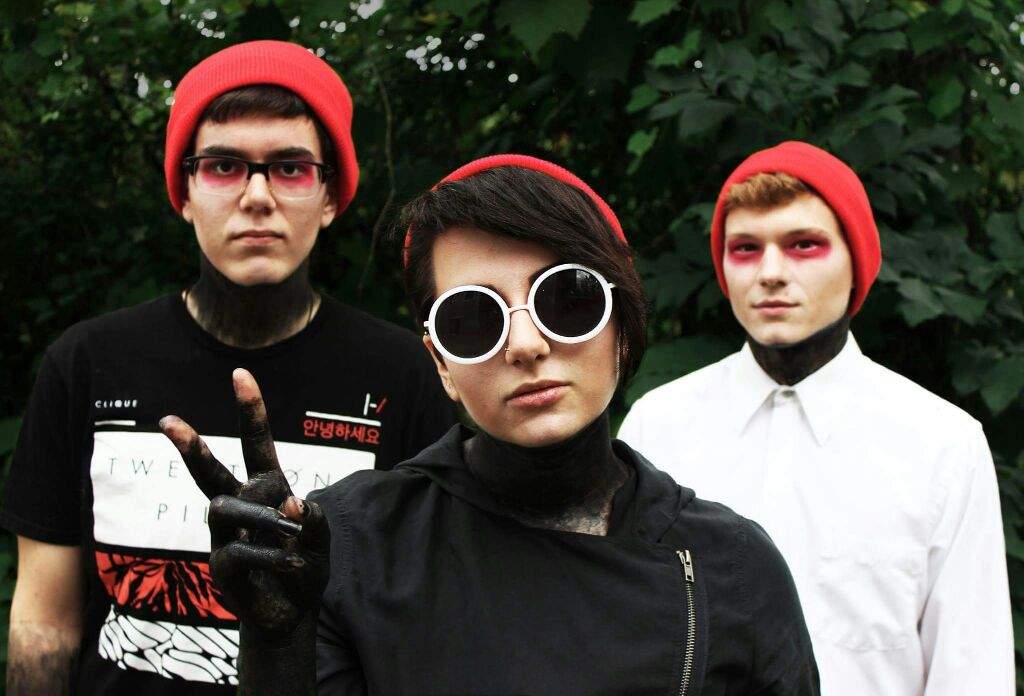 via aminoapps.com
Squads of more than two, listen up! Stop fighting over who gets to be Tyler, who gets to be Josh and who gets left at home 'cause this flawless cosplay proves that the Clique is open to the entire squad!
2) Arthur the Aardvark
via sparklesmccheesy.tumblr.com
2016's hottest meme is set to be Halloween GOLD this year, and you know it! Yellow cable knit sweater, stonewash jeans, cardboard ears and your fist balled in anger? #BestDressed
3) Spirited Away
via dietcokedealer.tumblr.com
GUYS! It's been 15 years since Spirited Away was released so what better reason do you need to finally head out to the house party with No-Face in tow!
4) I Write Sins Not Tragedies
via finnydoodles.tumblr.com
And it's been 10 years since Panic! dropped "I Write Sins"! Grab your dog and your top hat!

5) Harley Quinn
via some-damn-boy.tumblr.com
Just dropping by to let everyone know that the VERY popular Harley Quinn costume is not exclusively reserved for blonde females. In fact, this guy slays even harder than Margot Robbie!
6) Eleven from Stranger Things
via jeffreyfever.com
Apparently, Eleven's Eggo aesthetic is gonna be the most popular outfit of the year so gather your squad, assign yourself characters from Stranger Things and go wild.
7) Pepe
via ostrich.eggs / instagram
No comment.
8) My Chemical Romance's Black Parade

There's literally no other alternative for all the MCR fans out there. Grab your BP re-issue and your black military jackets and head for the city to see the marching band!
9) Beyonce's Lemonade
via ZARA.com
If you're looking for something that requires minimal effort with maximum pop culture impact, look no further than Beyonce's Hold Up aesthetic. The shops are overflowing with mustard dresses right now - all you'll need is a baseball bat!
10) Barb from Stranger Things

BARB LIVES!
11) Louise Belcher

via mischacrossing.tumblr.com
Ok, so Louise Belcher isn't exactly 2016-centric but let's face it, she never goes out of date. Hat. Oversized t-shirt. Black converse. You're done.
12) Wednesday Addams
via thebestfashionblog.com
Ok, fine... Wednesday has nothing to do with 2016 either but it's a god damn Halloween classic!
13) The death of Hiddleswift

Rest in pieces.
14) Holtzmann from Ghostbusters

SIGN ME UP. Perfect for a solo outfit or squad outfit!
15) Harambe
found my halloween costume pic.twitter.com/LQBQnsJHMw

— RACHEL WILLIS (@asaprach) September 2, 2016
Say no more, fam.