5 Gorgeous Makeup Looks To Help You Snatch That Prom Crown
23 March 2016, 17:30 | Updated: 8 May 2017, 17:09
Time to slé
Prom season is well and truly under way. You may be at loss for which looks to totally slay this year, but no worries. We've dug through an arsenal of formal makeup themed YouTube videos that will have your face beat to the Gods.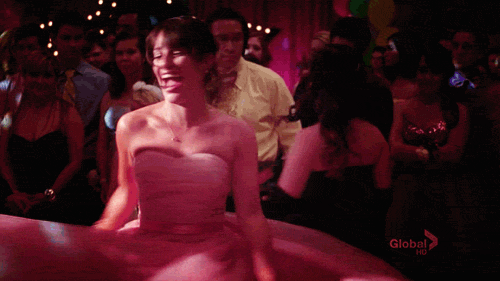 Try the Showpo Channel's classic formal look.
Showpo have called it their 1950's glam look but it's just more of a classic prom night look, in my opinion. Red lips and a smokey eye are the hallmark of this tutorial but the silver in the corners of the eye make it guaranteed to photograph well. It's a classic go-to for when you're just feeling that red lip glam.
Give TrueBeautie's Bronzed glowy look a shot.
This is a great look to try for prom. The golden lids are a must have moment. If you're thinking of rocking an elaborate hairstyle or a pretty fantastic dress, a lowkey makeup scene like this one is your best bet. Gemma's glowy cheeks definitely add dimension to the entire face.
Bring the drama with Cosmobyhaley's colourful prom night vibe.
Own this look if you're really looking to try something slightly different from classic prom night glam. The eyes are definitely a stand out moment here but her rosy matte lips keep the whole look grounded. Don't forget to highlight your brows for this one.
Beautybyjj's fiery lid tutorial will slay your whole life.
If you're looking for some bold prom night glam complete with highlight, contour, and a major eyeshadow moment, look no further than JJ's fiery lid and coral lip look. She looks like the human incarnation of the flames emoji.
Look all the way baked and perfect with Rachel Leary's nude lipped moment.
Rachel definitely shows that you don't have to have a bold lip to wow in a formal setting. Her glossy (!!!) lip is more like a really subdued cookie colour rather than a bold red or plum. Also, her eyeliner wing is so sharp that it could definitely kill a man. Ideal eyeliner vibe.