19 Things Only People Who Are Obsessed With Converse Will Understand
1 April 2016, 12:39 | Updated: 8 May 2017, 17:09
The world's truest love story is that of a human and their Converse. #FACT
Life's original One True Pairing = Human + Converse. Tell Daniel he can keep his punk-ass white Vans... We all about those Chuck Taylors up in here.
1) There's literally nothing in this world better than a fresh pair of Converse.
(Ok, maybe Nutella... bUT CONVERSE THO.)
2) But you know they have absolutely NOTHING on an old tatty pair.

footlocker / via giphy.com
3) In fact, you've probably got a new pair sitting at home while you're out wearing the old pair, haven't you?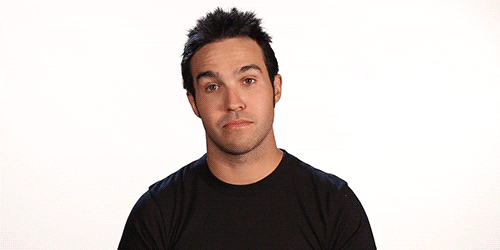 bestink.tumblr.com
4) "How To Clean Converse" is something you've NEVER googled.
5) And when people always judge you for wearing shoes with holes in, you're just like...
via weheartit.com
6) You thought about buying new laces to give them a face lift but that would be reductive to your lewk.

footlocker / via giphy.com
7) Size doesn't matter when it comes to Converse... but high-tops are low-key the best ones.
via pinterest.com
8) Wearing Converse isn't just a look, it's a lifestyle.
via giphy.com
9) You've probably rolled in some chunky skater shoes once or twice in your life.
10) But nothing compares to the Chuck Taylor All Stars.
via giphy.com
11) You've probably got about 15 pairs to your name and 7 of them are black.
("They're all different shades!", you scream at your Mum as you buy the 7th pair.)
12) And maybe like, 3 of them are covered in scribbles?
13) It's a proven fact that Converse are suitable for ANY occasion.
14) And throwing out an old pair in the trash is the hardest thing you've ever have to do.
15) In fact, it was so emotionally traumatising that you couldn't bare to throw out your iconic pink Converse.
("What would Avril say...", you whisper to yourself.)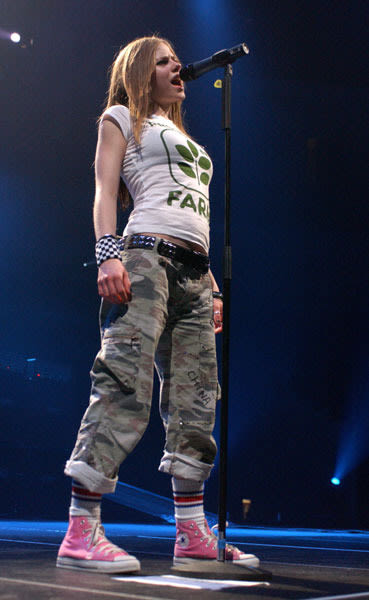 via pinterest.com
16) You owned a two-tone neon pair once… and you have absolutely NO regrets.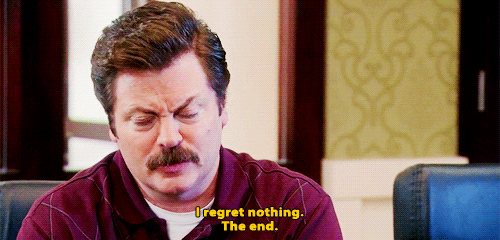 NBC / via twodumbgirls.tumblr
17) You and your friends have DEFINITELY taken one of these iconic Myspace pictures before.
via pinterest.com
18) Walking into a Converse store is your equivalent of walking into Disneyland.
(NYC Store, Soho) / via coolhunting.com
19) But the most important thing you'll ever understand is...
Converse are LITERALLY for life... not just for Christmas.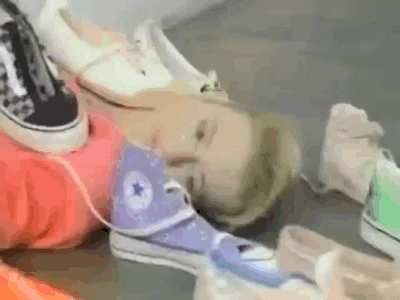 gifsofthe80s.tumblr.com