This Cosmetics Brand Cyber Bullied Their Customers And Now People Are Boycotting Them
22 February 2017, 16:37 | Updated: 8 May 2017, 17:09
"It's not that expensive, it's just that you can't afford it..."
Drama is brewing in the beauty industry after this cosmetics brand just roasted their customers in their own Instagram comments. ZPalette is a brand that sells empty magnetic make up palettes for storing and organising all your de-potted eye shadows. They recently just launched a heated product that makes it easier to melt your make up and re-pot it. Sounds genius, tbh.
But after being inundated with comments on their Instagram about how pricey the product was ($85 by the way), the brand then replied to each individual person with some pretty nasty comments.
Hey @ZPalette y'all okay? pic.twitter.com/3dN1IA1ax3

— kim (@oakstrt) February 18, 2017
Some of the comments included the brand taking jabs at their customers by insulting their wealth and roasting them by saying things like "Thank god, we don't need your money", "It's not that expensive, it's just that you can't afford it", "You look like a cheap date" and "You're in a dorm room, it might be a stretch for your budget."
After being asked if they had been hacked, they said no. In fact, they stood by the comments they had made on Instagram and issued a statement where they explained that they regretted absolutely nothing.
"Many times we adopt the face of the "company": stoic and implacable in the face of harsh "commentary". Sometimes we do not."

via twitter.com
Since then, people have been using the hashtag #BoycottZPalette to express their disappointment at the lack of professionalism displayed by the brand.
I will literally stick my eye shadow on my refrigerator and meet my next client like this before I buy anything from @ZPalette ever again pic.twitter.com/ufTOck6wEV

— HarleyJennMUA (@ftheredsox13) February 19, 2017
Zpalette would've just been better off saying they got hacked than giving a explanation of why they bullied people

— hondrea (@hondreanicole) February 19, 2017
I'm a little shocked that @ZPalette would be so mean to their customers on Instagram. What were they thinking?

— Kathleen Fuentes (@KathleenLights1) February 19, 2017
So who's knows of alternatives to Zpalette.....

— Jkissa (@JkissaMakeup) February 19, 2017
I'll no longer discuss or support Zpalette. This isn't a 'you made a mistake, you can learn from it.' It's bullying, which I'm allergic to. https://t.co/Ew4wvSpiU2

— Mariah Leonard (@mariahlleonard) February 19, 2017
damn i took a nap for a couple hours and wake up to a mess.... damn @ZPalette.... you're canceled.

— katrina (@treeeenz) February 19, 2017
In the fallout, the palette has been dropped by subscription services Boxycharm and Makeup Geek and people are now calling for both Sephora and Ulta to drop the brand too.
now that @Boxycharm & @Makeupgeek have both dropped #ZPalette - I hope @Sephora & @Ultabeauty are watching and taking note #boycottzpalette

— Holly (@wittle_bunny) February 21, 2017
for those wondering what Sephora and Ulta had to say in response to the Zpalette issue. Here is what they told me #zpalette #boycottzpalette pic.twitter.com/rk2wdpYroT

— Holly (@wittle_bunny) February 20, 2017
What a mess.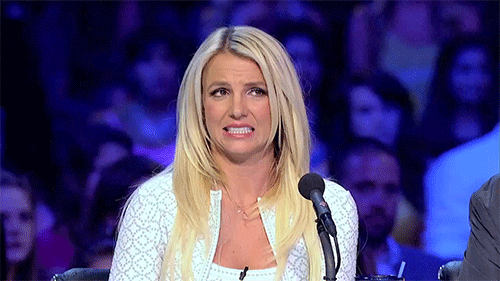 FOX / via giphy.com