Courtney Love Just Dropped A Brand New Clothing Line And It's 90s Aesthetic Goals AF
20 October 2016, 12:49 | Updated: 8 May 2017, 17:09
Someone have that leopard print faux fur delivered to my dressing room immediately.
Remember when Courtney Love dropped an unexpected collaboration with Nasty Gal earlier in the year? The sold-out collection was jam packed with all of the best things about 90s fashion; babydoll dresses, ripped fishnets, silky slips - everything that made her the ultimate grunge icon in the first place.
Well, guess what? The high queen of Grunge is back with ANOTHER killer collection at Nasty Gal and we needed the entire look book like, yesterday.
Nasty Gal / via VOGUE

The Christmas-inspired second collection is a little different to the first, but the iconic babydoll pieces still remain.
Nasty Gal / via VOGUE


"This [collection] still has some nostalgia, but also has sort of
Moulin Rouge
fantasy pieces that are kind of over the top."
Nasty Gal / via VOGUE

She's even trying to make bodysuits happen again: "I've said for the past 10 years bodysuits are gonna come back."
Nasty Gal / via VOGUE


What kind of aesthetic goals?!
Nasty Gal / via VOGUE
To see the full collection, head over to Nasty Gal on November 3rd and have your debit cards at the ready. TAKE ALL MY MONEY, COURTNEY. TAKE IT.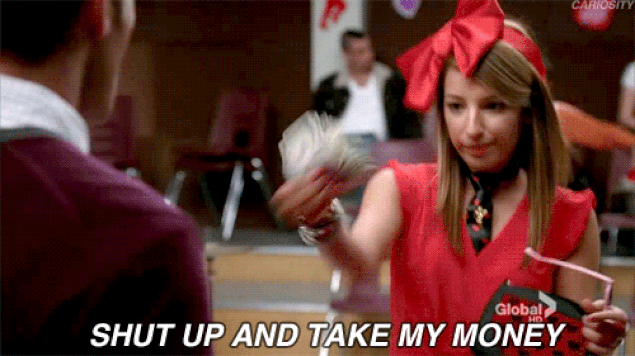 FOX / via giphy.com
___ ___ ___ ___ ___
Listen to this week's #PopBuzzPodcast featuring the boys from The Vamps right here on Soundcloud, or download from iTunes, AudioBoom or TuneIn to catch up with all the previous episodes!