Disney Converse Exist And They'll Literally Take You From Zero To Hero
31 May 2016, 13:14 | Updated: 8 May 2017, 17:09
"I can show you the world... custom, hand-painted Converrrrseeeee!"
You guys know about Etsy, right? The magical marketplace made of hand-made, unique creations? It's amazing and if you've never had a glimpse of the incredible work on the site, then we think we might be about to blow your mind.
Everyone loves Converse and everyone knows you can't go wrong with a pair of classic, plain Converse. You may even be one of the lucky ones who manage to get their hands on a pair of those limited edition rainbow Converse that we told you about last week. But what if we told you there was a way of getting your hands on some actual Disney Converse? SERIOUSLY.
Christopher Cowley, who owns CreativeCustomsArt paints custom Converse by hand and is currently taking orders over on his Etsy shop. How does it work? Order a pair of converse in your size, send him a picture as reference and BOOM! One-of-a-kind Converse to cherish forever and make all your friends jealous.
Christopher makes each design to order. They are hand painted using acrylic paints and then finished with a waterproof sealant.
No pair is ever the same and every design is solely in the hands of the customer. Christopher even updates you at every stage of the design!
Which means you can LITERALLY choose whatever you want! Like these Punk Disney Princess custom All Stars.
How much do they cost? For the actual shoes, Christopher's time and work and the products used, the price tag for these babies are £140. But they're totally worth it... JUST LOOK AT THEM!
"Hi Mum, we know what we want for Christmas now!"
And it's not just Disney that he paints... here's a pair of Converse painted with his incredible Deadpool design.
Or if you're desperate for a pair of Totoro Converse... hit. him. up!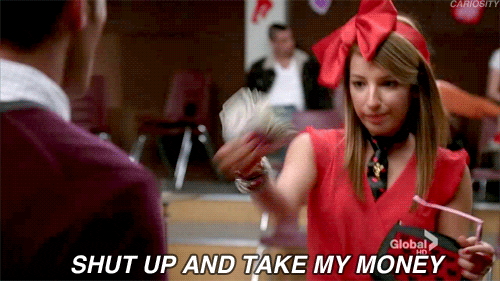 FOX / via tumblr.com