Evan Rachel Wood's Reason For Wearing A Tux At The Golden Globes Is Pure Fire
9 January 2017, 10:18 | Updated: 8 May 2017, 17:09
We 100% approve of this.
Over the course of the 2016 presidential elections, Hillary Clinton's love of pant suits became something of a sensation. It's hardly surprising though. With looks as FASHUN looks like this we'd be wearing pant suits all day if we could.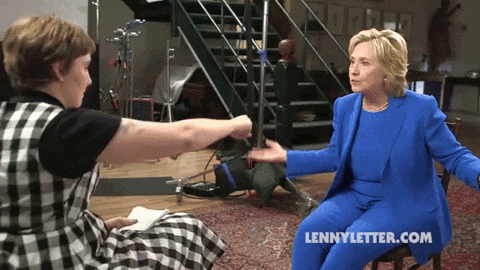 GIPHY
At last night's 2017 Golden Globes, Westworld actress Evan Rachel Wood seemed to pay homage to Hillary's Pant Suits by wearing a slick-as-fuck tux-style suit by Altuzarra and, my god, she f*cking killed it.
Slay.
Getty Images
LOVE IT.
Just look at the majestic beauty of that suit. It's so beautiful we could cry.
Getty Images
WEEERRRRKKKKKK.
When asked about her sartorial choices for the evening, Evan told BBC News that, "Dresses aren't a requirement. You don't have to wear one. Just be yourself because you're more worth it than that." Tell it like it is, Evan!
Perhaps she was inspired by Hillary, or perhaps not. Either way, it's super cool that Evan is smashing down this patriarchal idea that just because you're a woman, you have to wear a dress to red carpet events. Honestly, truly, f*ck that.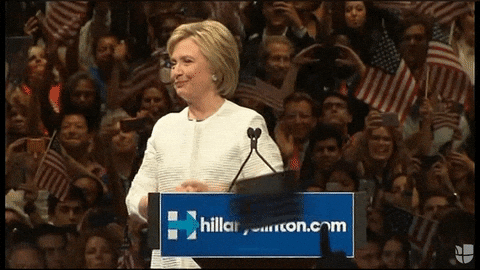 GIPHY