This GENIUS Eyeliner Hack Is About To Change The Way You Do Your Makeup Forever
18 July 2016, 14:21 | Updated: 8 May 2017, 17:09
How have we only just discovered these?!
It is a universally acknowledged truth that a girl in want of the perfect cat eye has to go to many an extreme length to find a time-saving hack. She may have stumbled across those awkward pieces of plastic that are often more of a hinderance than a help. Or she may have tried the spoon hack.
But today, that all changes because Beth Bender Beauty have just released a product that is about to change your damn life.
Behold - the hands free, stick-on eyeliner stencil.
How these were never a thing before we'll never know - unless they were and we didn't know about them. Either way, they're here now and that's all that matters.
Not only are they medical-grade adhesive (which means they're non-irritable and totally safe to use near your eye), they're super easy and convenient to use AND they fit every eye shape. What a time to be alive.
You can use them to create that razor sharp cat eye in seconds:
Or you can do a REALLY quick spot of blending to brighten up your lewk.
The stencils priced at $9.99 for 14 sets (28 total, one for each eye, obvz), and $19.99 for 36 sheets (72 total). They come with instructions too, which is nice of them! Delivery is available worldwide but we're sure it won't be long until a UK brand picks up on this genius beauty hack!
GIMME!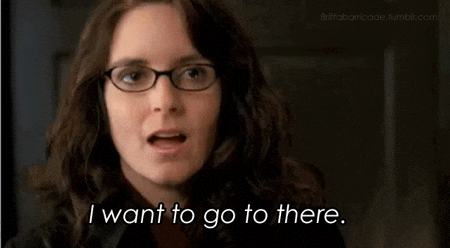 NBC / via giphy.com