Forever 21 Is Being Sued (AGAIN) By Two Iconic Fashion Brands For The Same Reason
21 July 2017, 11:14 | Updated: 21 July 2017, 11:15
Forever 21, what are you like?
Uhoh, it's bad news AGAIN for Forever 21 who have just caught two lawsuits from sportswear giant Adidas and Gucci for a very sneaky reason. If it's not for using copyrighted pictures of iconic musicians, it's for the unauthorised continued use of two recognisable trademarked stripe designs. Honestly, what are they like?
According to WWD, Adidas have had to file another complaint over Forever 21's continued use of the iconic three stripe design on "a range of apparel, athletic wear, and shoes that is 'confusingly similar' to [its] well-known and long-trademarked three-stripe design."
They also accused Forever 21 of selling inauthentic merchandise on their website, claiming that it's "likely to cause consumer confusion and deceive the public regarding their source, sponsorship, or affiliation."
Forever 21
It's not the first time Forever 21 has been sued by Adidas either, in fact, they've got a history of stripe-themed beef. Earlier this year, Forever 21 countersued the brand after it accused them of stealing the trademarked stripes AGAIN complaining that they were taking things too far with their claims. The case was dropped a few weeks later.
In other stripy news, WWD also reported that Forever 21 caught a lawsuit from Gucci for the same reason. Gucci have reportedly taken issue with certain items on the Forever 21 website that use green-red-green stripes, a signature feature of the Gucci brand.
Forever 21
Forever 21 pushed back on that claim too, pointing out that many other third party brands also stock items of clothing with the iconic stripes. (To be fair, they DO have a point on that one...)
So by the sounds of things, if you're feeling the Adidas or Gucci stripe vibes this summer but you're working on a budget, you're probs not gonna find ANYTHING in Forever 21. #StripesAreOverParty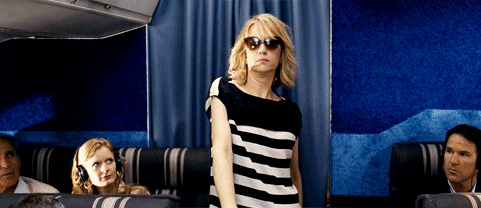 via giphy.com
____ ____ ____ ____ ____
Listen to the #PopBuzzPodcast with Nick Jonas right here or subscribe for free on iTunes to get new episodes sent straight to your phone every Friday.