Gigi Hadid Is Being Sued Because Of This ONE Instagram Post And It's So Wild
12 September 2017, 17:01 | Updated: 12 September 2017, 17:08
Be careful what you post on Instagram...
Uhohhhhh... Gigi Hadid is in biiiig trouble. The eldest Hadid sibling has just been slapped with a huge lawsuit and it's all because of one lil' picture that she uploaded to her Instagram page.
As reported by The Fashion Law, paparazzi photographer Peter Cepeda has filed a legal complaint claiming that Gigi carried out an "act of infringement [that] was wilful and intentional," by uploading one of his pictures to Insta without his permission or credit.
A picture of Gigi with her hair in rollers wearing a jacket that said 'Hadidas' on the back (you remember it, right?) was uploaded on July 12, 2016. Cepeda has reportedly asked Gigi to remove it several times and her team have apparently continued to dismiss his requests. The snap is still currently (at time of writing) on her Instagram with 1.2m likes.
It's a tricky one because even though it's a picture of Gigi (you think she would own her own image), it's actually someone else's licensed photo and legally, it belongs to the photographer. According to Cepeda, the image was only licensed to The Daily Mail and TMZ and not Gigi herself.
His complaint then states that when Gigi posted the photo it resulted in, "numerous prominent, commercial, online publications" embedding Gigi's Instagram post and crediting her instead of buying the copyrighted photo causing him to lose a fair amount of money.
Gigi's modelling agency IMG is also being sued in the complaint because they reposted the photo without credit or authorisation too. Neither Gigi or IMG have commented on the lawsuit so far.
Yikes.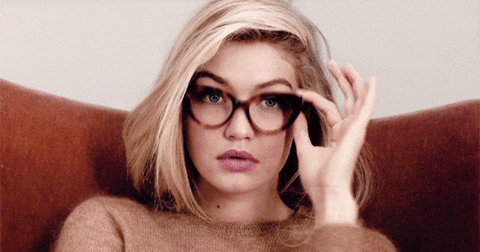 via giphy.com