There's A Hair Dye That Changes Colour When You Straighten It And It's AMAZING
1 September 2017, 14:18 | Updated: 15 November 2018, 15:02
Witchcraft... actual witchcraft.
Do you ever just wish you could dye your hair different colours every without worrying about any of the upkeep or damage that it might be doing to your hair? Without having to worry about how much money it's gonna cost? Without having to risk being disowned by your parents or kicked out of school? Same. Good news... there's now a colour changing hair dye that will save you from all that drama.
Pravana have just released one of the first heat-reactive hair pigments (it's not actually a real hair dye) that changes colour when the temperature changes and it looks INSANE.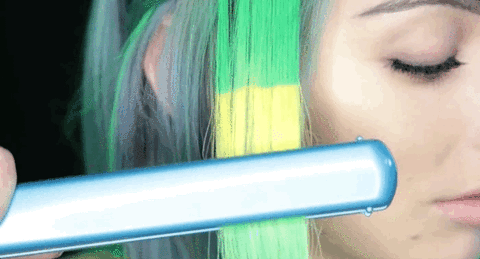 Pravana
Vivids Mood Colour is a temporary pigment (sorry, all you permanent hair dye stans) that is applied to your existing hair colour. And there's four different colours you can choose from; tropical peach to invisible (your existing hair colour), smokey grey to invisible, lime green to sunny yellow and cool violet to warm pink.
You can either blow-dry your hair to create a subtle, blended two-tone effect. Or you can dive straight in with your trusty straighteners to create bold, vibrant strips of colour throughout your hair. The shade will also change based on the outside temperature and the heat of your own body. So, if your hands are cold...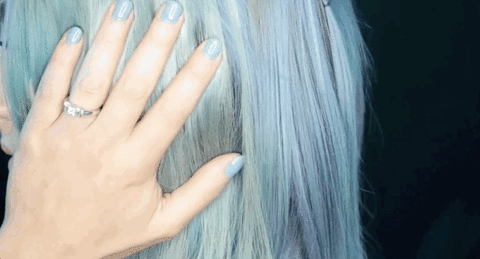 Pravana
The product is officially available RIGHT NOW but if you're not in the US, sorry about it - it's only available in select salons in the states, which means you're either gonna have to book a plane ticket tonight or cry yourself to sleep until it become available in your location.