There's A Harry Potter Inspired Eyeliner And It'll Make Your Muggle Dreams Come True
29 December 2016, 13:05 | Updated: 8 May 2017, 17:09
We'll take the lot!
Storybook Cosmetics is truly the gift that keeps on giving. When the news broke that the Harry Potter eye shadow palette was officially in production and on it's way into our make up stash we screamed louder than a newborn Mandrake.
Well, now the beauty company just released a few snaps of their brand new 'Quill and Ink' eyeliner set and even though it's not teeeeechinically part of their incredible HP product line, it fits just perfectly. And it looks insane.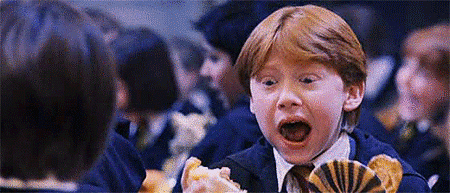 Warner Bros. / via giphy.com

Two weeks ago, Storybook Cosmetics released the sketches of the brand new product.
And then came the sneak peak of the ACTUAL eyeliner set... we're in love.
Here's what the brush of the Quill looks like - they're even planning angled brushes in the future too!
Keep your eyes peeled on Storybook's Instagram for any more sneak peeks into their world of magic. The eyeliner set will be available some time in 2017. Finally, something to look forward to!
Warner Bros. / via giphy.com
___ ___ ___ ___ ___
YOU voted and results are in! Who won the Album of the Year at the PopBuzz Fan Awards? Listen to the #PopBuzzPodcast right here or subscribe for free on iTunes to get new episodes sent straight to your phone every Wednesday.