These Harry Potter Make Up Palettes Are The Stuff Of Your Muggle Dreams
10 October 2016, 15:02 | Updated: 8 May 2017, 17:09
Unlock my vault at Gringotts and take all my Galleons.
Seeing as there's only a few months left to 'til Yule Ball, it's only right that we all start thinking about our outfits and make up looks for the dance, right? Well, looks like we're sorted.
Someone has only gone and created four Hogwarts House themed make up palettes. Yes, really! Created and mocked up by Spellsandstars on Reddit, the palettes have sent the internet in overdrive - even though they aren't real!
Each palette comes with it's own set of quill make up brushes, and features the corresponding house animal embossed into the palette. The palettes feature six pods, all with colours that correspond to their houses, named after key traits and personalities of each house.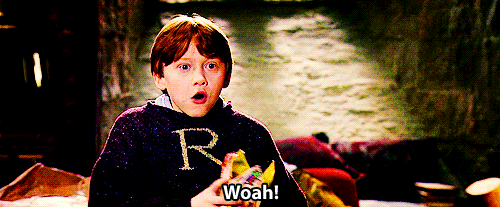 via giphy.com
Honestly, who do we have to hit with the Imperius curse to get these things made?

The Gryffindor palette features a set of flawless lid colours - and a killer highlighter by the looks of things - all named after key qualities of a true Lion.
via spellsandstars/reddit

Imagine the vibes you'll be giving off as a dark and mysterious Slytherin with this palette.
via spellsandstars/reddit

Where *clap* can *clap* I *clap* get *clap* my *clap* hands *clap* on *clap* the *clap* metallics *clap* in *clap* this *clap* Ravenclaw *clap* set?!
via spellsandstars/reddit

Sorry, if you're looking for a glamorous smokey eye then you can't have it unless you're a proud Hufflepuff.
via spellsandstars/reddit

Now all we do is sit and wait for someone to either make these become a reality or wait for someone come through with a few tutorials based on the imaginary palettes.
Either way, you can take ALL our Galleons.
via pinterest.com