Is This Banned Fashion Ad "Too Sexy" For Teens?
2 June 2016, 13:37 | Updated: 8 May 2017, 17:09
The Ad authorities have banned this image - but are they overreacting?
Jack Wills, the UK based clothing company aimed at the University market, have had their latest ad campaign banned for being "too sexy".
The Independent reports that a catalogue featuring pictures of models lying around in bed together wearing nothing but their underwear was deemed by the Advertising Standards Authority to be inappropriate.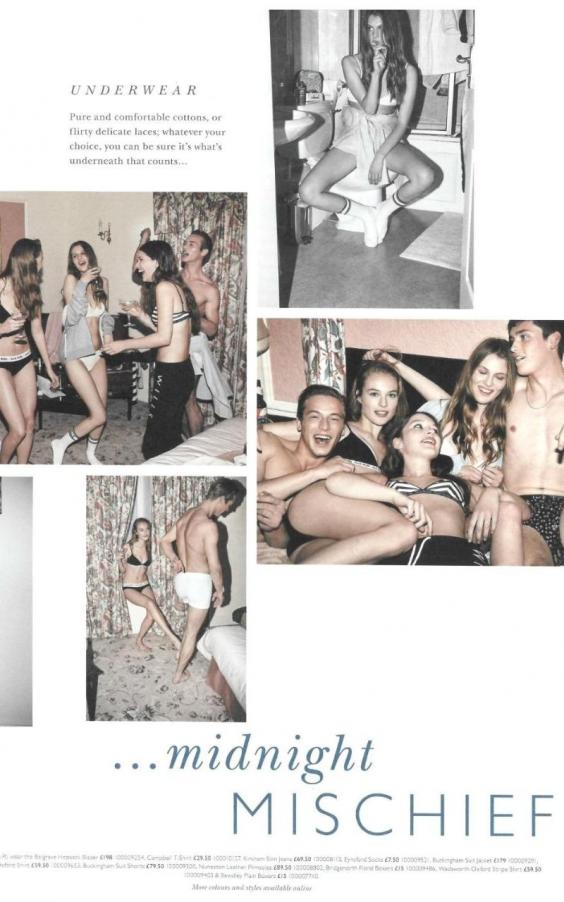 Jack Wills
Jack Wills deny the images are overly sexualised, citing the lack of nudity and their target audience of 18-24 year olds.
The investigation occurred after a parent complained to the authority, believing that the ads should not feature images of this nature if they are aimed at teens.
So, what do we think guys? We've certainly seen far racier ad campaigns that have gone unbanned in the past, most teens hardly needing protection from advertising - they can come to their own conclusions if something looks offensive and will make their voices heard via Twitter and Tumblr when a company goes too far.
So is the problem more to do with the presentation of body image to an impressionable age group?
Zoella
Zoella recently came under similar fire after she posted a bedtime selfie in her pajamas. That controversy was, of course, a CRAZY OVERREACTION and rightfully dismissed as just tabloid fodder.
By contrast, the Jack Wills bedtime images, which are likely to be viewed by the same audience, seem to portray a different message from the body confident and positive vloggers they are used to. Plus the tagline of "Mischief" certainly doesn't help dispel any sexual connotations in the marketing.
Or have we got it wrong? Is this just the complaint of one parent taken way too far?
Let us know your opinion below: