ANOTHER Hair Has Been Found In Jeffree Star's Highlighter And People Are Pissed
2 June 2017, 12:32 | Updated: 2 June 2017, 16:41
"I'm so grossed out."
Another day, another drama with Jeffree Star's make up line. First there was a small case of copyright infringement, and now there's been another case of a mysterious hair being found in one of the Skin Frost highlight compacts. Yikes.
Yep, YouTube beauty gal MakeUpMami just found a stray hair in her "Ice Cold" Skin Frost compact and it's high-key disgusting.
I just pulled a hair out of my @JeffreeStar skin frost pan.... i'm so grossed out pic.twitter.com/eyfbdF9zQt

— Makeup Mamí (@BABYGRLNAT) May 30, 2017
As we just pointed out, it's not the first hair that has been found at the bottom of one of Jeffree's compacts. At the start of the year, a fan of the Skin Frost highlighter found a stray hair pressed down at the bottom of the pan. She complained on Twitter and contacted Jeffree's customer service letting him know about the product malfunction. In return, he started a tweet war with her and ended up blocking her.
so,,, I hit pan on my @JeffreeStar highlight and found HAIR embedded into it. pic.twitter.com/dvyTmTOCRx

— ciera jewel (@cierajewelmua) January 1, 2017
retweeting horrible shit and lies is part of being hateful. It's pretty disgusting behavior what you're doing.

— Jeffree Star (@JeffreeStar) January 6, 2017
you're disturbed and I'm done letting you turn this into a circus. We handled your issue. Have a great new year. #blocked #bully

— Jeffree Star (@JeffreeStar) January 6, 2017
MakeUpMami hasn't reached out to customer services and she is yet to be blocked by Jeffree at time of writing but there's still time.
After the first incident in January, Jeffree explained that a brush is used to clean the machines each time powder is pressed down into the compact and a few bristles from the brush must have fallen into the powder as it was pressed. And to be fair, the most recent "hair strand" palette could have come from the same "Ice Cold" batch as the first... but what do you think? Does it look like a bristle from a brush to you?
Either way, it's not ideal.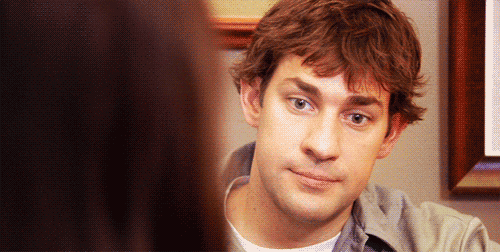 NBC
____ ____ ____ ____ ____
Listen to the #PopBuzzPodcast with All Time Low right here or subscribe for free on iTunes to get new episodes sent straight to your phone every Friday.