People Are Furious At Kendall Jenner's Latest "Controversial" Ad Campaign For So Many Reasons
15 August 2017, 11:55
She's being haunted by a can of Pepsi...
Question: Will the internet ever let Kendall Jenner live? Answer: Maybe in the distant future but not today, Satan. Not today.
Yes, Twitter at large is fuming at Kenny J once again over her brand new campaign for sportswear giant Adidas. The latest version of the 'Original Is Never Finished' campaign - which has previously featured visionaries from the worlds of music, art, skate and sport - is set to a creepy remix of Frank Sinatra's My Way.
The video features Kendall being "reborn" in one of those pod things from that Jennifer Lawrence movie "Passengers" while speaking along to the lyrics of "My Way". People are pissed off at the entire thing for two reasons but are they actually fair criticisms to make?
Reason one: People on Twitter are annoyed at the brand for using Kendall as a spokesperson after the catastrophic backlash against Pepsi. It seems that people haven't quite forgiven her (or forgotten about) the tone-deaf protest campaign and they're threatening to boycott the brand if they continue to use Kendall in their promos. Nightmare.
Not really feeling Kendall Jenner for Adidas tbh. It's gonna take more than a can of Pepsi to change my mind

— Nat (@nat_monster) August 10, 2017
Kendall Jenner never apologized for the Pepsi Ad, but she's now Brand Ambassador for Adidas. What's the brand's message to black folk?

— Mekka Okereke (@mekkaokereke) June 4, 2017
It's crazy how Kendall just fucked up pepsi and then Adidas just turns around and makes her the face of their brand. Something isn't right.

— Akua Afriyie (@superrnoa) June 2, 2017
Reason two: Even MORE people are pissed off at Adidas for featuring Kendall, non-athlete and known privileged human, in their campaign that celebrates originality. Fans of the brand argued that there was nothing original about Kendall in the first place and that they should have used an athlete, who actually had overcome adversity and struggle to achieve global success, to take her place instead.
Kendall Jenner???? Really?!??? There is NOTHING original about having this ridiculous image front your brand...come on adidas!! Do better!!

— CJ (@ceeja68) August 13, 2017
Why doesn't Adidas use actual athletes fuck Kendall Jenner use Simone Biles or Venus and Serena Williams anyone whose an actual athlete

— Nas (@nazables01) August 11, 2017
Someone explain to me why Kendall's the new adidas ambassador when there's no shortage of ACTUAL ATHLETES in the world?

— Sophia (@sophiasamala) August 10, 2017
While the 'Pepsi' association with Kendall is understandably still pissing people off, the whole "she's not an athlete" argument is a little weak considering the other artists featured in the video. Sports brands have never exclusively used athletes to model or even design their clothing - Puma and Rihanna, Adidas and Kanye, Gigi and Reebok anyone? And technically, the line of clothing Kendall is modelling is streetwear and not performance wear.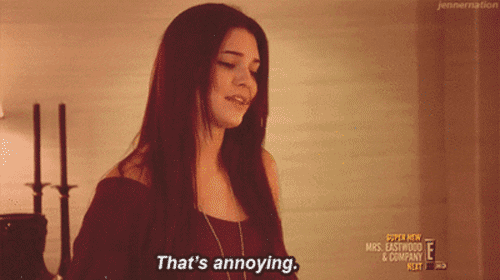 E!
While the vast majority of comments online were negative, tons of fans and supporters of the brand loved the video and are obsessed with the aesthetics of the campaign. The brand also defended their decision to place Kendall in the ad with a statement issued to The Insider:
Original Is Never Finished celebrates a new group of creators, each who identify in their own way with the current generation. Each creative embodies the spirit of adidas Originals as a pioneering force shaping the world today by challenging the status quo in their very own way. All are true Originals and we look forward to our creative journey together. A longtime fan of the brand, Kendall embodies the spirit of adidas Originals as a creative force shaping the world today by challenging the status quo in her very own way. A classic icon, Kendall is a true Original and we welcome her to our family.
____ ____ ____ ____ ____
Listen to the #PopBuzzPodcast with Riverdale's KJ Apa right here or subscribe for free on iTunes to get new episodes sent straight to your phone every Friday.