Lisa Frank Might Be Releasing A Makeup Collection And We're Screaming
Take my money. Take all of it.
If you've ever been on Tumblr, you'll have most likely come across a bit of Lisa Frank's artwork once or twice and chances are, you're probably now OBSESSED with it. Either that or you're a 90's baby who has never really grown out of the glitter and the unicorns and the sheer joy that Lisa Frank's designs once brought you.
Long story short, if you stan for Lisa Frank then you're going to wet yourself at this news: A kickstarter has been set up in order to create an actual Lisa Frank cosmetics line and it looks GLORIOUS.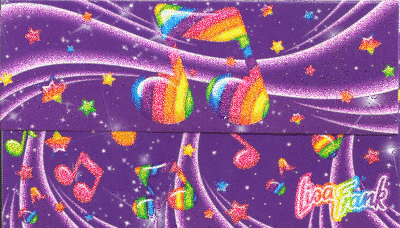 via giphy.com
The company behind the kickstarter is indie cosmetic brand, Glamour Dolls who want to create a line of vegan and cruelty free make up and brushes based on the artwork of the legendary Lisa Frank.
For now, they're looking to raise $30,000 to create a six piece collection that includes lip balm, a matte mousse, a liquid liner, a Unicorn-inspired lipstick, some highlight powder and a vegan leather make up bag.
Kickstarter
Glamour Dolls have already created a Lisa Frank-inspired make up brush and now they want to take the full range out into the world.
Contributors to the Kickstarter will also get to vote on product names, pick the shades and, of course, receive the products as and when they are created. The fund has reached over $80,000 with 41 days left so it's safe to say we can all expect our makeup collections to be getting a glamorous Lisa Frank glo-up real soon.
To make this collab even MORE exciting, the brand is joining forces with YouTube's Kandee Johnson to promote the line and you can find more info in the video below: