Lush Just Invented A Bath Bomb Fidget Spinner And It's As Wild As You Think It Is
31 July 2017, 13:37
The ONLY fidget spinner we're willing to accept.
Just when you had started to recover from Lush's brand new black and pink Harry Potter themed jelly bomb, they've just gone and released another insane new limited-edition invention and you're probably going to scramble to get your hands on one.
Lush Kitchen have created their very own bubble bar fidget spinner and it looks as wild as it sounds. The bubble bar itself is a triangle shape with three different colours/scents on each point and a wooden bearing in the middle that allows you to hold the bar under a tap and watch it spin.
The ~REUSABLE~ bubble spinner (it's not one of those crumbly bubble bars that you can only use once by the way...) dropped online on Monday morning (July 31) at 8am BST for the reasonable price of £4.95... but sold out within minutes.
Lush Kitchen / Facebook
In fact, demand for the spinners has been so high, the kitchen has announced that there will be more dropping very soon.
"So it turns out Bubble Spinner re-useable bubble bar was a lot more popular than we expected our heads are spinning with the overwhelming response! We've currently sold out as this was a limited-edition Kitchen batch, but we can't ignore the love it's been getting so the Bubbles room might be fidgeting around with more soon....."
Bath bombs and fidget spinners. This is peak 2017, isn't it?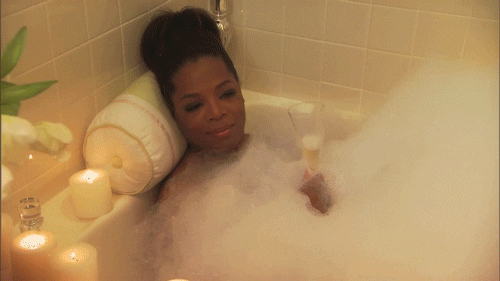 via giphy.com
____ ____ ____ ____ ____
Listen to the #PopBuzzPodcast with Louis Tomlinson right here or subscribe for free on iTunes to get new episodes sent straight to your phone every Friday.