Millie Bobby Brown Wore A £30 Leather Jacket And It's SO Aesthetic You're Gonna Want It
17 October 2017, 12:36 | Updated: 15 November 2018, 15:20
That's going straight in my wardrobe.
Another day, another iconic outfit worn by the best human so far, Millie Bobby Brown. Millie is undeniably one of the most fashionable people on the planet right now so any chance to steal her look or aesthetic is high on everyone's list of fashion priorities.
While promoting Stranger Things in Europe this past month, Millie managed to make a little pit stop in her home country. Posing like a boss next to an iconic black cab, Millie instantly looked better than literally any of us have EVER looked in our lives in a casual leather jacket and leggings combo.
We're so used to seeing Millie in dresses and two piece looks that cost more than you have EVER had in your bank account but it turns out that her chic AF leather jacket is something we can actually afford - no joke, it's an actual bargain. Ya girl went from rocking a $4000 outfit at the MTV VMAs to this...
Millie wore a £29.99 faux leather jacket from Zara, which is still in stock and you can buy it right here. (There's even cute detailing on the back of a patch that says "Inspire Others" which is *so* on brand for Queen Mils.)
ZARA
And paired it with a pair of £39.99 faux fur trainers. (I don't know about you but when I was 13, I was 100% not cool enough to even THINK about buying these in a shop, let alone wear them.)
ZARA
Queen of affordable fashion. Get you a girl who can do both. High street vs. high fashion. Legend in the making. How do I adopt you?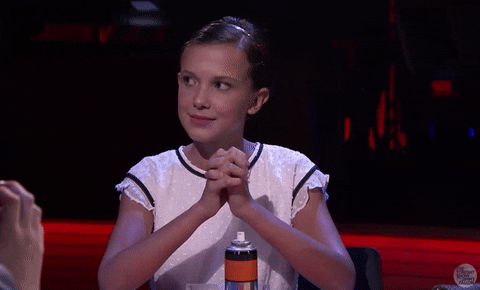 NBC