Why Are People Getting So Offended Over This New Moschino Bag?
7 October 2016, 11:57 | Updated: 8 May 2017, 17:09
Have Moschino gone too far this time?
Uhoh, it looks like the fashion industry has been naughty again!
Jeremy Scott, creative director of Moschino and favourite of Katy Perry and Miley Cyrus, who is known for his completely wild and ridiculous fashion lines has just landed himself in a spot of trouble thanks to his latest capsule collection.
Scott is no stranger to controversial - and questionable - inspirations behind his runway shows. Remember when he sent an entire army of models down the runway looking like they'd just finished a shift at the most glamorous McDonald's restaurant in the world?
Well, this season he's chosen drugs.
Drugs everywhere, I tell thee.
And when we say everywhere, we mean everywhere - even on the Hadid sisters.
September 25: Bella Hadid at the airport in Milan. https://t.co/MyRNwzkiIn pic.twitter.com/mD8qTOaHiH

— Hadid News (@HadidNews) September 25, 2016
The collection's slogan - #Just Say MoschiNO - is even a riff on the famous 'Just Say No' anti-drugs slogan that came to prominence in the 1980s.

And people are absolutely fuming at his latest collection, because they feel like he's "glamorising prescription medication."
feeling personally attacked by moschino's capsule collection pic.twitter.com/UxbIKTdYT8

— my birthday (@SMASEY) September 27, 2016
@MilkStudios @Moschino ...why are they glamorizing prescription drugs such as Zoloft that some people need to function? And dangerous drugs?

— Nicole (@anditbecameart) October 5, 2016
@Nordstrom Very disappointed in the decision to sell these Moschino products. Please stop normalizing the misuse of Rx Drugs #tasteless

— JC Drug Prevention (@JC_DPC) October 4, 2016
This is #disgusting @Moschino
This isn't #fashion or couture. It's romanticizing the use of #medications and #drugs as #accessories pic.twitter.com/Zeb7QcNN8v

— Taylor (@Mustangmoon23) September 23, 2016
@NETAPORTER @Moschino We have an Opioid Epidemic in the United States so you launch a line of prescription pills?

— Jacki Easlick (@JackiEaslick) September 25, 2016
In fact, there's even been a petition set up to stop the collection being sold in the US. The States are currently dealing with a severe Opioid addiction epidemic, with growing numbers of people dying from accidental prescription drug overdose. The glamorisation of medication within Scott's collection has been drawing so much criticism, US retail chain Nordstrom has had to pull the collection from their stores.
Scott explained the inspiration behind the collection by saying "I always say, fashion is the only drug I do. It keeps me going…" but he is yet to comment on the backlash.
So what do you think? Has Jeremy Scott gone too far this time? Let us know in the comments.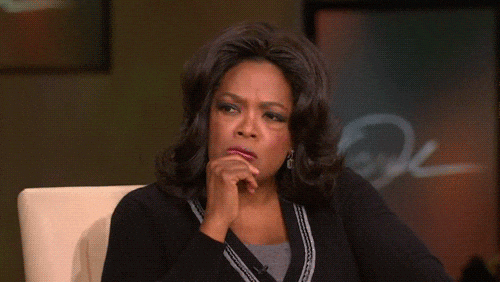 via giphy.com

___ ___ ___ ___ ___
Listen to this week's #PopBuzzPodcast featuring Joe Sugg right here on Soundcloud, or you can download it straight from iTunes, Audioboom or TuneIn.