Is This The Most Dramatic Hairstyle Of All Time?
24 February 2016, 13:21 | Updated: 8 May 2017, 17:09
Would you try this daring style?
We're all here for daring and new hair trends, whether that be hidden hair tattoos, fab pixie cuts or just ombre-ing the sh*t out of your luscious locks.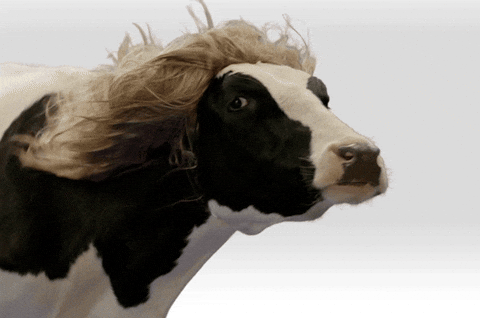 reddit.com
However, we've seen something so truly wild that we think it might be a step too far, even for us (and we once got a blue rinse because we thought it'd give our hair a glorious deep sea hue).
A video uploaded to the Facebook account for Barbershapp, an app that allows customers to book appointments at barbers near their location, has made us go O-M-G!
In the clip, which is weirdly hypnotic, a model gets the most drastic hair cut we've ever seen, with what looks like three underlaying bowl cuts while leaving strands of longer hair just hanging there.
Also, she looks scarily ok with the whole thing and just WHAT!?
Watch the BIZARRE video below.
STYLISH CUT?

Quirky, Stylish and Smooth? Is this a new trend in the making? #StylistLove #ScissorsCut #HairCut Hair - Aleona StarzhinskaiaModel - Julia AndreevaVideo - Vitalii SuzdalevCheckout Aleona's Instagram page https://www.instagram.com/aleonahairs/ or the HairFucker youtube page for more! https://www.youtube.com/watch?v=dV4nBBPw9rA / https://www.youtube.com/channel/UCIGAKC2RfTdiRqsqf1ZmrWw/videos

Posted by Barbershapp on Saturday, 20 February 2016

Would you get a drastic haircut like this? Let us know if you're brave enough pls.