Someone Figured Out That You Can Dye Hair With Nutella And We Are SHOOK
20 December 2016, 12:19 | Updated: 8 May 2017, 17:09
So. Much. Nutella.
From what we know about Nutella, it has one main function. To be yummy. It's yummy, addictive and one helluva chocolate spread. I'm sure you haven't thought of its uses beyond breakfast and snacking functions but just because you haven't stretched your imagination, doesn't mean others haven't.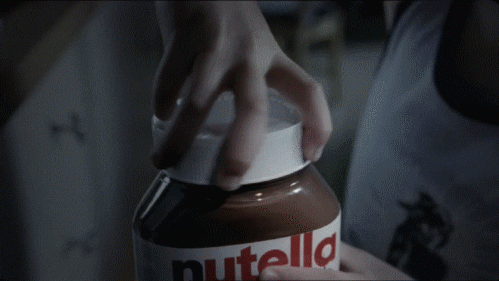 A salon in the United Arab Emirates came up with the idea to use a combination of Nutella and condensed milk to create the ideal chestnut brown hair. Abed & Samer hair salon have actually created a way to have a little fun while giving their clients a colour that can apparently last up to 2-3 weeks.
We're not sure if the guys at Abed & Samer topped this up with additional coloring (probably, right?) but if they didn't, holy cow this is pretty awesome.
Anotha one.

WE HAVE SO MANY QUESTIONS.
Can you wash your hair every day with a Nutella dye job? Does your hair smell AMAZING for, like, 3 weeks? What are the odds of waking up with ants in your hair? How do you even conceptualize something like this?
Okay, we're sold. Book me in. I'm ready for my Nutella hair.
What about you guys? Would you ever rock a Nutella dye job and allow someone to do this to you? Tell us in the comments below!
___ ___ ___ ___ ___
YOU voted and results are in! Who won the Album of the Year at the PopBuzz Fan Awards? Listen to the #PopBuzzPodcast right here or subscribe for free on iTunes to get new episodes sent straight to your phone every Wednesday.