This Girl Accidentally Started A Trend With A Shoelace And Became An Internet Legend
11 October 2016, 11:54 | Updated: 8 May 2017, 17:09
Meet your new must-have accessory.
The 90's choker trend is making a comeback! You've probably seen them on the high street or your fave celebs rocking them. They're literally all over Instagram too.
Before you go out and buy one, have you ever thought about using a shoelace instead? This girl did and she instantly became an overnight sensation.
Instead of buying a choker, Twitter User Katie got creative and used a shoelace on a night out and has received a huge amount of compliments for her new accessory.

She even went to Twitter to thank Nike for the shoelace.
this choker trend is wild y'all i wore a shoelace to the bars last night & i've never gotten so many compliments thanks @Nike just do it lol pic.twitter.com/K49fJmAXNe

— Katie Rosebrook (@katierosebrook) 2 October 2016
Girls were tweeting her back, showing off their unique styles too.
@katierosebrook girl same but i used the belt of my jeans pic.twitter.com/1RFr9dnlJT

— ✧•mama✧*・゚ (@omgManiiii_) 3 October 2016
@katierosebrook @_sandprincess @Nike bought a bunch at the dollar store like 2 weeks ago. chicks b payin 20$ for this same shit aha pic.twitter.com/OmjOFWqjOS

— that ho over there (@______ada) 3 October 2016
Lesson of the day: look around your house for accessories before buying them!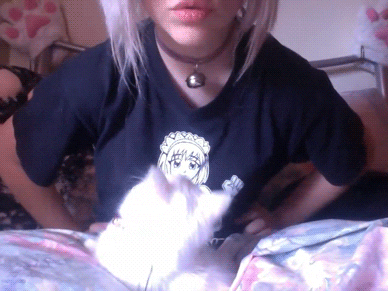 giphy