Peel Off Foundation Exists And People Think It Might Stop Acne Break Outs
31 July 2017, 14:07 | Updated: 31 July 2017, 14:09
But, yeah, it's weird AF
There is no doubt in our minds that Korean beauty products are light years ahead of western beauty products. Even though our makeup routines are already 30+ steps long, the world of K beauty has brought us one additional step that we find beyond intriguing.
Chances are that you've never felt the need to shake up your foundation routine, but that's probably because you've never thought of it as something you could shake up. Hold on a minute, though, because I have an announcement. Peel off foundation exists and this is what it's all about. via YouTube/ItsMyRayeRaye
Beauty YouTuber ItsMyRayeRaye tried out a peel off foundation primer (NOT4U Real Skin Patch) and the results were pretty wild.
The primer is supposed to create a barrier between the pollution in the air and your skin. The idea is that the makeup never actually touches your skin, which could be great for people who are prone to break outs.
We're not actually sure if it simplifies the makeup removal process or just changes it. However, the idea of impurities sitting on top of the primer instead of the skin is enough to make us want to try it at least once.


Raye tried out the product for her "Buy or Bye" series and ended up rating it as a "bye". She found that there was early peeling and streakiness, but we still are very intrigued by the whole idea of peel off foundation. Perhaps a modified version of this could actually be a saving grace for people with sensitive skin.
Meanwhile, does this remind anyone else of peeling off glue from their skin in school?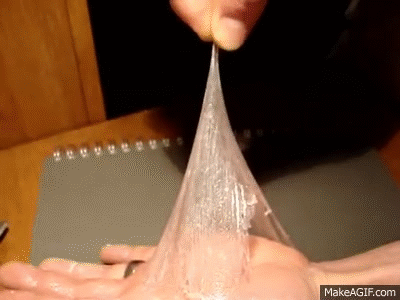 via makeagif.com
What do you guys think? Would you ever incorporate peel off foundation into your beauty routine, or is it just a biiiiit much? Tell us in the Facebook comments!
____ ____ ____ ____ ____
Listen to the #PopBuzzPodcast with Louis Tomlinson right here or subscribe for free on iTunes to get new episodes sent straight to your phone every Friday.