UPDATE: The Rainbow Highlighter Is Now Being Sold For HOW MUCH?!
3 May 2016, 16:31 | Updated: 8 May 2017, 17:09
This new highlighter will complete your festival aesthetic... BUT FOR A PRICE!
A RAINBOW TINTED BLUSH? SIGN. US. UP.
The colourful palette caused a stir on Reddit last month as the internet hunted for the original source of this bright new make up trend - just in time for festival season, ofc.
Fortunately, as the Metro reports, it was tracked down to Bitter Lace Beauty's Etsy store and Instagram account.
Look at all the glorious shades!
Engulf yourself in the rainbow like you're a damn skittle!
The highlighters are (still) currently sold out and more restocks have been announced. But the highlighter can totally be yours right now... FOR A MASSIVE PRICE.
Brace yourselves, for you're about to be BANKRUPT.
The highlighter - originally priced at $22 - is being sold on eBay RIGHT NOW for $1225.
ARE YOU KIDDING?! And now that listing has now ended, there's ANOTHER highlighter currently at $102.50 and another at $80. Help.
WE CAN'T WAIT FOR ANOTHER RESTOCK. WE NEED IT NOW.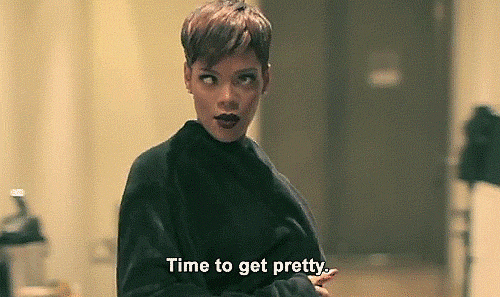 via giphy.com