Ribbon Eyeliner Is A Thing Now And We Already Know We're Going To Fail *Cries*
8 September 2016, 10:20 | Updated: 8 May 2017, 17:09
It's so pretty but we've BARELY got the hang of the basic wing!
Just when you thought you had mastered the art of nailing the perfect winged eyeliner look, someone has to go and create a brand new trend that is gonna make your wings looks like the work of a freakin' 3 year old who got hold of a sharpie.
Behold, Ribbon Eyeliner.
Yep, the entire eyeliner game just shifted up a gear and we can't believe our eyes!
It looks like an absolute logistical, technical, intricate nightmare but they make it look so easy!
Expertly modelled by Glowawaymeg, the look is created using coloured liners and a steady hand. It's THAT simple.
We're never gonna stop dreaming about this.
And it even looks just as good if you flip it so you're rocking coloured liner and a black ribbon.
Ugh. How dare you? How dare you all?!
GIMME!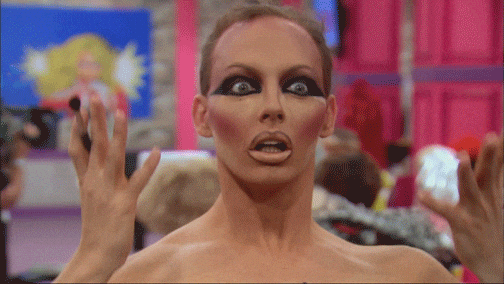 via giphy.com