Apparently, St Ives Facial Scrub Is Actually Really Bad For Your Skin
5 January 2017, 12:36 | Updated: 8 May 2017, 17:09
Has our favourite face scrub been lying to us the entire time?
Is there any better feeling than a smooth face after exfoliating with a good face scrub? Spoiler alert: the answer is no. For years, St Ives Apricot Face Scrub has been at the top of many beauty publications recommendations, vloggers monthly favourites and our own shopping lists but now, the popular brand is being sued for being 'unfit to be sold or used as a facial scrub'.
Logo TV / via giphy.com
The lawsuit claims that the face scrub contains crushed walnut shell powder which create tiny tiny tears in the skin meaning it could lead to irritations and infections. According to the consumers who have filed the claim, "the use of St. Ives as a facial exfoliant leads to long-term skin damage that greatly outweighs any potential benefits the product may provide."
According to one reddit user from the SkincareAddiction subreddit, who was quoted by Slate, said "you may as well go and rub gravel or crushed glass on your face." Whaaaaat?! That's not great news if you use this product every day.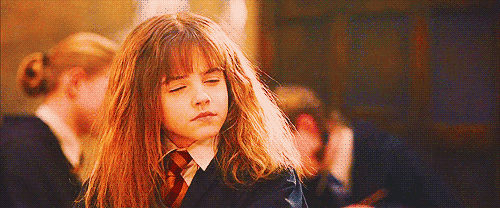 Warner Bros. / via giphy.com
Only time will tell if this claim ever makes it into court. We don't know about you but we've been using St Ives Apricot Scrub for years - it's affordable, it does the job and it's never caused us any harm before. It might just be a case of some people having more sensitive skin than others.
Has the cult favourite face-scrub ever been a problem for you? Let us know in the comments!