Taco Bell Just Released The Clothing Line Of Your Dreams And It's Aesthetic AF
2 October 2017, 13:09 | Updated: 15 November 2018, 15:19
It's not just a fashion line... it's a lifestyle.
Just when you thought you'd hit the fashion jackpot with that KFC merch line that popped up on the internet a few weeks ago, Taco Bell have just gone and answered all the burrito stans' prayers with a clothing line of their own and it actually looks incredible.
So far, only two items from the collection have been revealed and are modelled by Brittany Creech and Andrew McBurnie, two teens who went viral after shooting their senior portraits at Taco Bell.
The first ~lewk~ features one of the collection's body suits inspired by a fire sauce packet. 10/10, would wear this multiple times. In fact, I would go out of my way to book a holiday to somewhere hot and sunny so I can Instagram the sh*t out of myself in this. A look.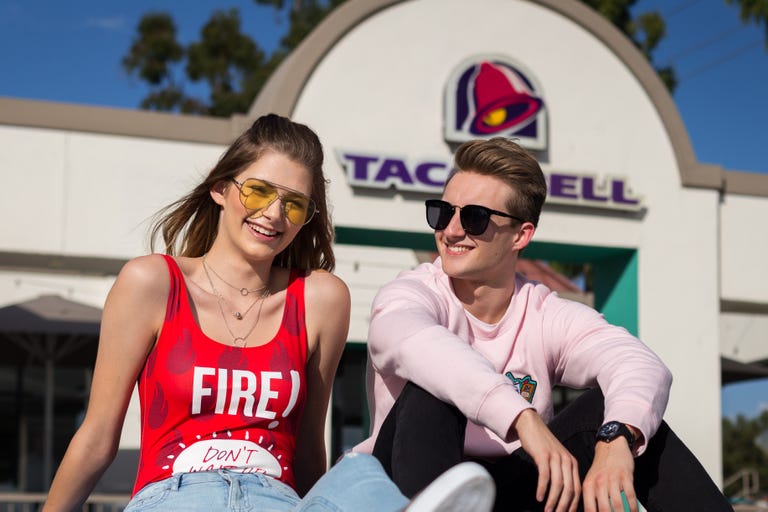 Taco Bell x Forever 21
The second features a millennial pink(!) sweater with an embroidered patch of a burrito, a taco, a drink and a hot sauce packet on the chest. Ummmmm, I don't care how much this costs, I'd sell both kidneys on the black market to have this in my wardrobe. LOOK AT IT.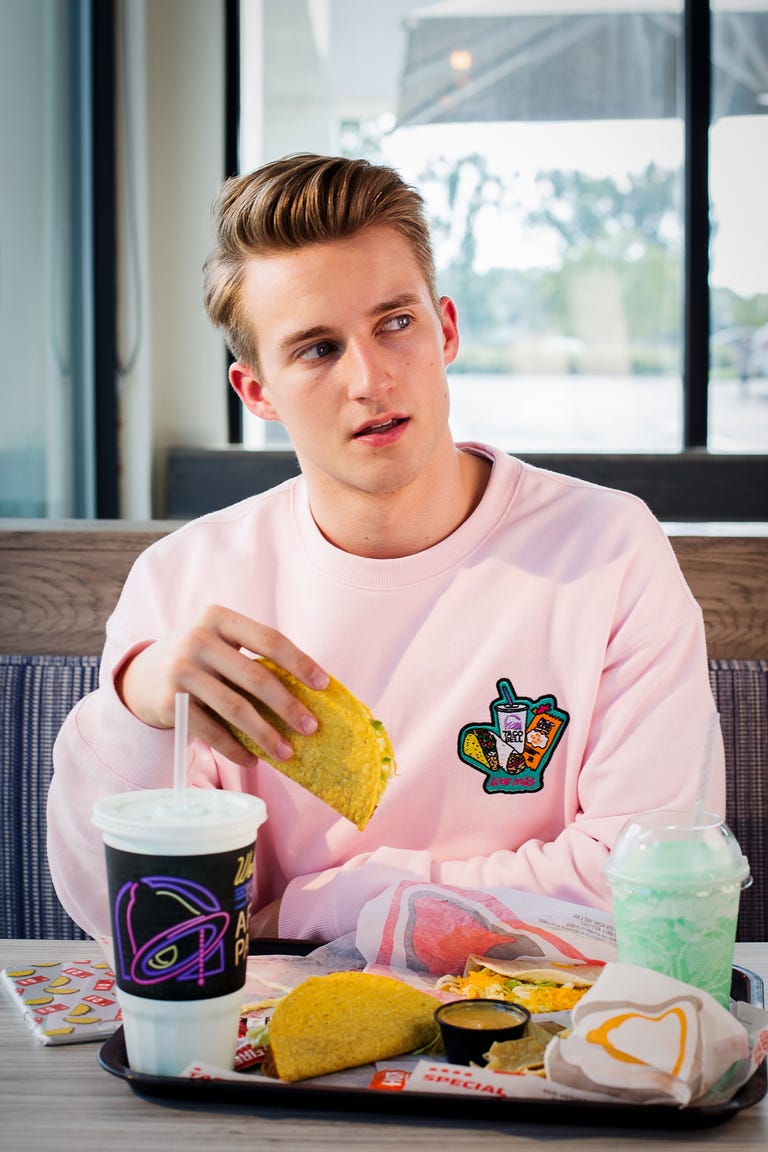 Taco Bell x Forever 21
The line, which is in collaboration with Forever 21, will drop in stores and online on October 11, after an exclusive fan event in LA on October 10. The collection will reportedly feature graphic tees, shirts, cropped hoodies, body suits, an anorak jacket and sweatshirts all inspired by aspects of the Taco Bell lifestyle. No prices have been released yet.
Seriously, if they don't include a t-shirt that says "Saved By The (Taco) Bell", I will see you all in court.