'Thong Jeans' Are Now A Thing And Fashion Is Hereby OFFICIALLY Cancelled
20 October 2017, 12:39 | Updated: 15 November 2018, 15:21
Just WAIT until you see the back.
Things the internet has had enough of this year: jeans that aren't jeans. In 2017 alone, we've had to deal with clear knee jeans, *completely* clear jeans, visible butt crack jeans and many other variations which I have now blocked from my memory.
Today, a new pair of jeans has entered the ring and they are categorically one of the most outrageous things the runway has ever seen.
Remember when Kendall Jenner wore those "ripped" jeans that were basically shorts with a string of denim running down the side and round the ankles? Ok, imagine those but 10 times worse.
Ladies and gentlemen, please behold 'Thong Jeans' …or, if you will, 'Jongs'.
The "jeans" debuted at Thibaut's show at Amazon Fashion Week Tokyo and no offence, but they are ~u t t e r l y~ ridiculous.
These aren't jeans. They're literally the seams of the jeans. They're denim chaps at best. Someone like Gigi Hadid or Jourdan Dunn could probably somehow pull off in a Beyoncé video but for the likes you and I, these aren't going to fucking work.
And if you thought the front was a joke, wait until you see the back. There's a strategically placed denim strap right in the middle of the damn butt cheeks. Now you know why they're called Thong Jeans...

Rex
Honestly, we get it. It's a vibe. It's an aesthetic. It's fashion. It's art. But this is absolutely too much. And to make matters worse, it doesn't even look like they have fully functioning pockets. #Dealbreaker
Every day we continue to stray further from God's light and today, we went TOO far.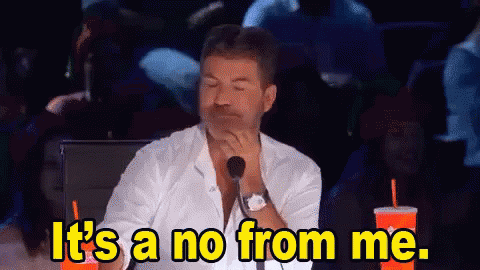 FOX