Topshop Will Give You A FULL Refund If Your Black Jeans Fade
18 August 2017, 16:17 | Updated: 15 November 2018, 15:28
THIS IS LIFE CHANGING INFORMATION!
It's a known fact in the world of fashion that Topshop's range of black jeans are both the absolute BEST in terms of fit and style but also, the absolute WORST when it comes to the rate at which the colour fades.
Honestly, one simple Twitter search will let you know that you are not alone in this situation. There's so many of us out there struggling with this first-world problem and it seems like Topshop has finally heard our pathetic sobbing.
According to The Tab, who spoke to a sales assistant at Topshop, there's a system in place for people who have experienced the dreaded and infamous "faded black jeans" situation with their signature Joni jeans - and it involves a full refund, even if you've already worn them a bunch of times.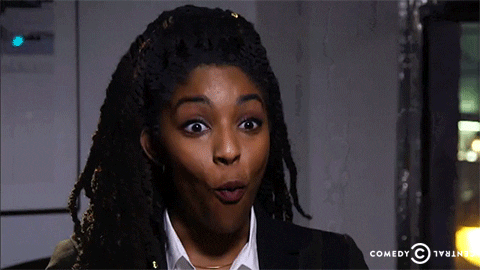 via giphy.com
How does it work? If your jeans become so unwearable within the three months since you purchased them, then you my friend can get either a full refund or an exchange.
Basically, the dye from the Joni jean is not meant to fade after a couple of washes but as we all know, it sadly does. You can also snag that refund if your jeans start tearing at the seams or if the rips in the knees start getting out of control. The fading and the tearing are all chalked up to manufacturing faults which means it's not you, it's them.
via giphy.com
But if you're sat there thinking that you can take back every single pair of black jeans you've ever bought from Topshop for your rightful £500 refund, you're gonna have to think again.
You'll need to prove that your jeans (well worn or barely touched) are still within the 28 day return window to snag that FULL refund and that means that you'll have to bring your receipt. If you don't have a receipt or if the refund window has sadly closed, then you're entitled to an exchange - little bit less exciting that one, isn't it?
The sale assistants will then use the 'line number' to determine what batch the jeans came from. That's how they'll know if you're bringing back a pair from your 2009 emo phase as opposed to some you bought two weeks ago.
So there you have it, Topshop coming in clutch. Pour one out for all the money we've wasted prior to this discovery. See you at the refund checkout.
via giphy.com
____ ____ ____ ____ ____
Listen to the #PopBuzzPodcast with Riverdale's KJ Apa right here or subscribe for free on iTunes to get new episodes sent straight to your phone every Friday.