Urban Outfitters Is Selling The Most OUTRAGEOUS Crop Top And Everyone Is Losing Their Sh*t
16 March 2017, 15:05 | Updated: 8 May 2017, 17:09
They were NOT lying when they said "Extreme".
Urban Outfitters has been known for selling a few questionable items in its time. In fact, you've probably bought half of them. But their latest product is a really head scratcher.
UO are trying to flog an 'Extreme Crop Tank Top Shrug' on their website and my GOD, does it live up to it's name. Prepare to lose your mind.
via Urban Outfitters
What in the sacred name of fashion is this? A crop top for ants?! Unless you're Bella Thorne at Coachella, who on earth would possibly wear this?! (TBF, Bella would look amazing in this, wouldn't she?) Yes, we're sure it would look great as a layered item over a t-shirt or a long sleeve top ala Gwen Stefani circa 1997 but why wasn't it STYLED IT THAT WAY!?
The 'garment' in question - which has more coverage in the back than it does the front - is also priced at $16/£13, which is an absolutely ridiculous amount of money for a top that has absolutely no regard for one's boobs when running down the stairs.
Unfortunately, Spring's hottest new look is no longer available online which means it's either completely sold out and they've run out of fabric to produce any more (lol) or there's been such a massive uproar about it online that they've decided to pull it. We suspect the latter.
Despite the tragic death of the Extreme Crop Tank Top, people on Twitter are still absolutely losing their sh*t over it.
hell is empty and all the devils are here pic.twitter.com/9ingulAQ43

— Alanna Okun (@alanna) March 10, 2017
Crop top???? Urban outfitters this is a necklace babes pic.twitter.com/86OQe8P8rK

— Ellie (@Elliebrickland) March 14, 2017
I have thongs bigger than this crop top from Urban Outfitters. pic.twitter.com/5s3VXAzXJw

— Abigail Alice (@abigailalicex) March 14, 2017
@alanna @polly I think that it's a clavicle warmer

— Andy Lehman (@pollyanndy) March 10, 2017
okay urban outfitters are taking the fucking piss with this crop top pic.twitter.com/LERQI8w7tg

— flat white papi (@gary_is_hip) March 14, 2017
One more question... what happens if it shrinks in the wash?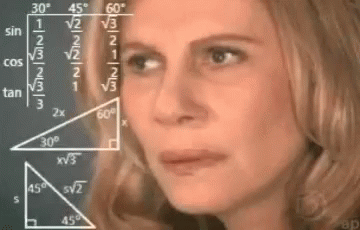 via giphy.com