This Big Retailer's 'Ungendered' Collection Just Missed A Great LGBTQ+ Opportunity
7 March 2016, 11:54 | Updated: 8 May 2017, 17:09
So so so close!
Retail giant and affordable fashion saviour ZARA just came through with an 'Ungendered' clothing line. *Rejoice!* It features clothes aimed at men, women and non-binary individuals and it's modelled on site by both men and women to show how each item looks.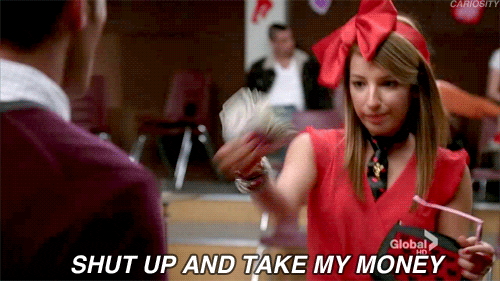 The importance of the gender fluid being able to have access to non binary clothing is an issue at the forefront of the fashion industry. It's long been reported that people who do not conform with either male or female have trouble shopping for fashion that is affordable and accessible - high fashion brands put out gender-bending collections on a regular basis, and while American Apparel's unisex line has been doing well for decades, it's basic - let's be real. But now, thanks to important figures of the conversation such as Hari Nef, Jazz Jennings, Jaden Smith and Ruby Rose, visibility is clearer than ever before and high street brands are listening.
Enter ZARA's new collection... but is it really everything we'd hoped for?
ZARA
The pros? It's affordable, it's accessible and it's a step in the right direction. For a high street store to promote the visibility of gender fluid individuals is a massive sign that mainstream society is becoming more inclusive of non-binary lifestyles.
The cons? It's literally a 10-piece line of shapeless jeans and baggy sweats. And for a clothing line that is meant to target gender fluid individuals, it's modelled by two binary models. It all suddenly feels a lot less inclusive than everyone had previously hoped.
ZARA
So the question is, does this collection of shapeless clothing actually qualify as 'Ungendered' or is it literally just a unisex line with a shiny new eye catching name? Twitter has spoken.
"Zara has boldly released its first Ungendered clothing line" it's literally just male coded lounge wear

— fay organa d-5 (@magicaIgirI) March 4, 2016
@evanrosskatz @elielcruz will @ZARA have skirts / dresses / floral prints? or just "ungendered" clothes that masculine folks usually wear?

— Brian Gerald Murphy (@begeem) March 4, 2016
If Zara actually wanted to release an 'ungendered' clothing line they could just take the words 'men' and 'women' off their current lines.

— CN Lester (@cnlester) March 5, 2016
@evanrosskatz @ZARA so ungendered clothing means ugly sweatshirts for skinny white people?

— em :-) (@concretegravity) March 4, 2016
like zara's ungendered collection is a step in the right direction don't get me wrong but it's all masculine plain basic garments

— anne drogynous (@fabjamiefab) March 6, 2016
Seriously, if ZARA can provide us with near identical copies of designer runway looks for less, then they can put a little bit of creative flair into their 'Ungendered' line. There's not a single suit in sight, not a single statement coat, and not a single skirt - of which ZARA have previously sold in the men's section. Ironically, the Men's section in ZARA is LIT all year round - many of the pieces are more androgynous than those in this ungendered collection. So next season - please let there be one! - we're kind of hoping ZARA serve the fashionable goods they're known for... and include non-binary models, of course.
What do you think? Do you think ZARA should have tried harder? LET US KNOW BELOW!
(h/t Bustle)