The 5 Most SUPER ORIGINAL Reactions To #SocialMeltdown2015
27 January 2015, 12:39 | Updated: 8 May 2017, 17:09
Facebook and Instagram went down last night, and now everybody's a hilarious Twitter comedian.
Last night, the internet was rocked worldwide as Facebook, Instagram and even Tinder went down for over an hour, following a server issue caused by North America's epic snowstorm. With both of the main social sites down, internet refugees took to Twitter to vent.
Some handled it pretty well.
One thing is clear: Twitter is the evacuation procedure. #SocialMeltdown2015

— Senthorun Raj (@senthorun) January 27, 2015
Some less so.
NEXT YOU'LL TELL ME GRINDR IS DOWN AND THEN TWITTER WILL GO DOWN. AND THEN SNAPCHAT. WHY DONT I JUST DIE. #SocialMeltdown2015

— Nick Hart (@hausofnick) January 27, 2015
But plenty decided to use it to flex their comedy muscle, being as sarcastic as they probably could about food pictures, selfies, and of course, this accursed social media-obsessed generation. Because, y'know, there's no irony in using Twitter to make fun of people who use social media, is there.
Here's five topics that constantly kept coming up during our perusal of the tags, each accompanied by a necessary eyeroll gif.
1. "People might actually talk to each other!"
It's 2015 and people still think that connecting with people we like on social media instead of the boring stranger next to us makes us anti-social. Those people were of course relishing in last night's shenanigans.
Oh no we all might have to actually talk to each other! #Facebook #InstagramDown pic.twitter.com/T0uIy7t5sr

— christa campbell (@christacampbell) January 27, 2015
Since #FacebookDown, we're going to have to actually talk to people to find out what's going on with their lives.

— Dave McCulloch (@dtmcculloch) January 27, 2015
You wake up and you can't login to Facebook? What are you supposed to do all day - actually talk to people? Surely not #facebookdown

— Dr Ellie Cannon (@Dr_Ellie) January 27, 2015
Oh. My. God. people might actually have to...TALK...to each other! #facebookdown

— James Ball (@James_Ball) January 27, 2015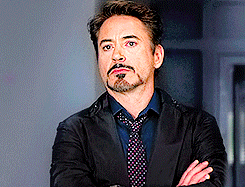 2. "How will I Instagram my food?!"
Food often makes a pretty picture. Some people like to take pretty pictures. Other people despise them for this.
#instagramdown now I have to go to a restaurant and double tap people's meals to tell them how good it looks.

— Harry Cook (@HarryCook) January 27, 2015
People may actually begin to starve to death soon, not bothering to eat because they can't social media their meal. #facebook #Instagramdown

— Nida Qureshi (@q_nida) January 27, 2015
But how will people see how delicious my dinner is? #InstagramDown

— Jake Bley (@jakebley) January 27, 2015
people obsessed with taking pictures of their food must be starving right now #instagramdown

— anil babu munubolu (@anilb439) January 27, 2015
Oh gosh, with #InstagramDown think of all the poor souls who won't be able to eat their food without sharing a picture of it first.

— Chetan (@SlickScribe) January 27, 2015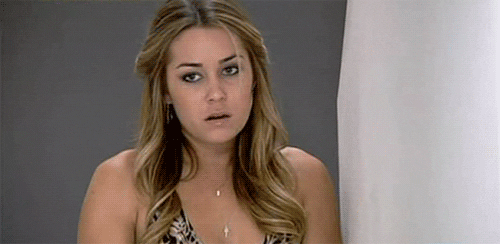 3. "Say goodbye to selfies!"
Apparently a picture of a human being is only acceptable if it wasn't taken by their own hand. Seriously. We're still doing this. In 2015.
I saw some girls with their printed selfies, asking Likes from random people on streets. #instagramdown

— Viral Ramesh (@viralramesh) January 27, 2015
Oh no what are all the narcissistic girls on Instagram going to do with all their un-posted selfies lmfao #InstagramDown

— Jae Garcia (@JAEGARCIA99) January 27, 2015
Have extra time because you can't post selfies on Instagram? why not go Test drive a Ford instead. #instagramdown

— FordMY (@Ford_Malaysia) January 27, 2015
Today we celebrate no Selfie day #instagramdown

— Naughtius Maximus (@Bollockspeak) January 27, 2015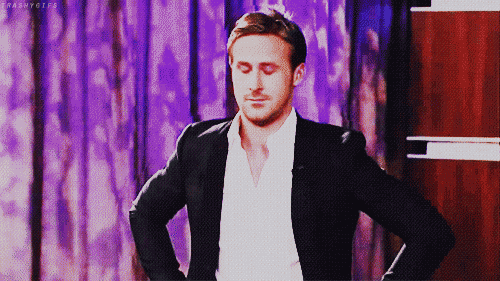 4. "Read a book."
A lot of internet users REALLY like to let you know they read books. What better time to remind you than a time where you might run into their inane Tweets about it?
Just go and read a book, for crying out loud. #SocialMeltdown2015

— Matthew Clayfield (@mclayfield) January 27, 2015
Ya know this would be a great time for some of you to read a book or spend time with your family instead of whining js #SocialMeltdown2015

— Denise (@deniseluvsyew) January 27, 2015
Here's a wild idea friends, pick up a book. #Facebookdown

— Ansleyyy (@ansleyylizabeth) January 27, 2015
Go read a book everyone ! #facebookdown books r better anyways or you can #meditate✌️

— Nathalie Croix (@NathalieCroix) January 27, 2015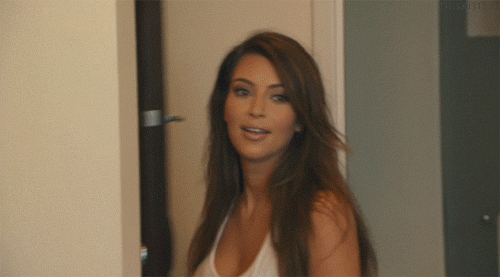 5. "I hate this generation."
Ahhh, a classic. The buzzphrase you reserve for special occasions, like a particularly offensive selfie. Of course last night's panic was the perfect time to use it, letting all the plebs know just how above it all you are.
#facebookdown trending. It really worries me to look at the priorities of our generation. #LiveYourLife

— Amir Altaf (@Amir_Altaf) January 27, 2015
There's a whole generation out there who have never written a letter ! Maybe a good time to try? #facebookdown #instagramdown

— Angi Mansi (@WorkPsychol) January 27, 2015
#FacebookIsDown #FacebookDown That means you younger generation idiots have to talk to girls with your mouths. No "swag" to help you out.

— Sonny Doney (@SonnyDoney97) January 27, 2015
HA! facebook has died, now what are these phone obsessed people generation gonna do now? #facebookdown #LOL #dead

— Rebecca Tran (@_rebeccatran) January 27, 2015

Don't quit your day jobs, folks.