Taylor Swift: 6 Best Songs That Weren't Singles
21 July 2015, 16:55 | Updated: 8 May 2017, 17:09
With 5 albums and nearly 10 years, there's a lot of Taylor Swift to pick from.
The past 12 months have been all about Taylor Swift, and we have a sneaking suspicion that the next 12 might be, too.
Swift's last album 1989 has gone on to break records and sell a tonne, and, realistically, we're only halfway through the campaign, what with the "1989 Tour" just getting into the swing of things.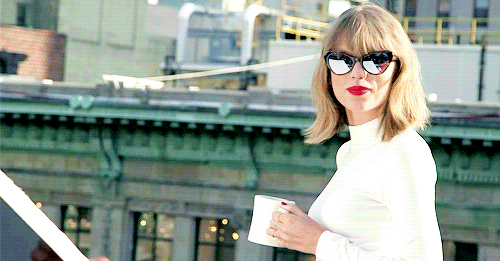 But one thing we have come to realise is that Tay has been doing her thing for nearly TEN YEARS! And, from her early years as Nashville's youngest star to the world's biggest popstar, there are some songs that we think have been criminally overlooked as possible singles.
So, without further ado, here are Taylor Swift's 5 best songs that weren't singles.
NB// This list features no songs from 1989.
6) "The Outside"
Taken from Taylor's self-titled debut album, "The Outside" shows early signs of greatness embedded within the song writing. One of the first songs that she ever wrote (she was 12 ffs!), there's the typical Tay-Tay narrative, there's the feelings of alienation and there's hooks galore. In fact, we're shocked this one wasn't given the single treatment.

5) "Hey Stephen"
Everyone's felt something for someone that may not necessarily have been reciprocated, and, as this song from Fearless shows, Tay's no different. Like much of her earlier work, "Hey Stephen" is directed at a young man and sounds like the intimate pages of a diary, innocence pouring out of every line. The sweetness to this tale of first crushes is just too much.
4) "Should've Said No"
Gosh, there was so much dramz in early Tay's life wasn't there? Firstly unrequited love and now adultery! What we like about this track is that it, again, tells a story in such a relatable and accessible way that it's no wonder that we now take the word of Tay as gospel. The semi-rhymes in the bridge where she sings, "you need one chance, it was a moment of weakness" give us serious feels.
3) "Sad Beautiful Tragic"
Taken from 2012's Red, "Sad Beautiful Tragic" is one of the album's most sombre points, but it's so sublimely sad and so chocked full of yearning that's we find ourselves weeping almost every time we hear it. We're drawn to the soft tenderness in Taylor's voice, breathy, delicate and almost breakable. The recurring classical guitar riff that goes around in the chorus builds up the general wistfulness of the song. It's so simple yet so effective.
2) "State Of Grace"
When we first heard "State Of Grace" the elongated guitars, calling vocals and dramatic sense of urgency the track possessed blew us away. Not to mention it sounded faintly familiar, like a sort of younger sister to The Cranberries' classic "Dreams".
As an album opener, especially one for the masterpiece that is Red, "State Of Grace" is a mission statement for sure. However, it's more than just that; for us it's full of optimism, danger and excitement that capture that new love feeling. We'll be totally honest we find this song exhilarating.
1) "Enchanted"
Taken from Speak Now, "Enchanted" is a song of contradictions. There's the story of hopeful romance, the first meeting between two people who just click; and then there's the worry of rejection, punctuated with harder guitars and louder percussion
Listening to the song you're never quite sure which direction it's going to go in, and, depending on which mood you're in, which way it ends up. Does Taylor get the guy? Will he end up being unattainable? It's all too much.
The part that practically breaks us is the mantric call of "Please don't be in love with someone else, please don't have somebody waiting on you." Those two lines repeated over and over hold enough passion, longing and sadness to bring a twinge to our chest and a glisten to our eye.