Taylor Swift FaceTiming A Fan With Terminal Cancer Warms Our Hearts
4 March 2015, 13:29 | Updated: 8 May 2017, 17:09
#ShakeItOffJalene gets the singer's attention to help Jalene complete her bucket list.
We can all admit it: sometimes, hashtags created solely for the purpose of getting a celebrity's attention can be annoying. But, sometimes, they have a great meaning behind them; and yield even better results.
That's what happened to four year-old Jalene Salinas, who is currently fighting terminal brain cancer and had a last wish to meet her idol, Taylor Swift. With the help of their local community in San Antonio, Jalene's mother started the Twitter campaign #ShakeItOffJalene, hoping to get Tay's attention.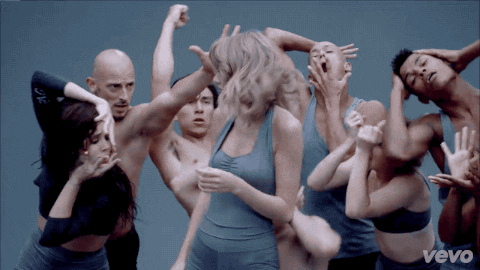 Taylor, being the resident guardian angel, Secret Santa and cool aunt that she is, found out about Jalene's story after returning from London. She managed to take some time to chat to Jalene and her mother via FaceTime, on a night where Jalene was feeling in particular pain.
"I'm so sorry you're having a bad night," she told Jalene, who was unable to talk much. ""I'm so happy to talk to you though, and I'm so happy you like 'Shake It Off.'"
"You look beautiful tonight, you really do. You're just as pretty as your pictures."
Watch some clips from the heartwarming video-call in the report below.
Meeting Taylor was the last thing Jalene had to score off her bucket list, which she has been working to complete since her diagnosis. With some easier goals such as attending school and building a snowman, this last wish was a definite dream come true.