New Website Shows Taylor Swift Is 9,000 Days Old And Beyoncé Has Travelled 400 Billion Miles
15 December 2014, 18:26 | Updated: 8 May 2017, 17:09
"You're Getting Old" shows us the crazy amount of things that have happened since our favourite popstars were born.
Our pal Taylor Swift turned 25 over the weekend - or, more specifically, 9,133 days.
Yup, we've found a fun new stat site to play with.
The aptly named "you.regettingold.com" gives you a full breakdown of your age based on your date of birth, right down to how many days old you are. It shares important events that happened around your birthday, how many candles you've had on cakes, how many people born on the same day as you are still alive, and how many miles you've travelled relative to the Sun, galaxy, and universe.
It's pretty freakin' elaborate.
While playing with it and getting distracted from real work, we looked up some more of our favourite popstars' birthdays and found some pretty interesting/wacky facts about their ages:
The global population has increased by almost 2 billion people since Ed Sheeran was born.
And that counter is moving faster still. I blame the sweet, baby-makin' charm of "Thinking Out Loud".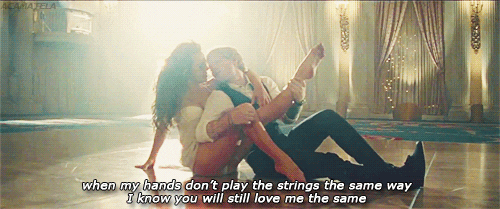 Ariana Grande has apparently taken 192.7 million breaths.
Though that's based on an average; she has probably needed to take a few less since she never seems to walk anywhere.
Jay-Z is the same age as Robert Pattinson and Jaden Smith combined.
I mean, I can see it.
And Beyoncé has travelled over 411 billion miles through space.
There she goes.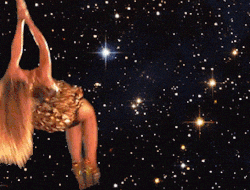 Have a play with you.regettingold.com, and if you find anything particularly crazy, be sure to tell us over at our Twitter or Facebook.