You'll Never Guess Who Couldn't Resist Rapping In This Acceptance Speech
27 April 2015, 13:02 | Updated: 8 May 2017, 17:09
T-Swizz strikes again.
You won't be blamed if you missed the Shorty Awards last week. Dedicated to honouring people producing content specifically across the Internet and social media, the ceremony is prolific; but not quite the Grammys, if you catch my drift.
So you probably missed this fun little nugget where Taylor Swift was awarded Best Singer. Beating out competition from Beyoncé and Demi Lovato, Tay recorded a video acceptance speech where she was just as adorkable as usual, which, of course, included some obligatory rapping. Tay spat a quick bar from Young Buck's "Shorty Wanna Ride" (because get it? Shorty?) before cringing at her own existence and saying thanks.
Tay's speech starts around 0:55 in the video below.
This level of cute is NOT ALLOWED on a Monday.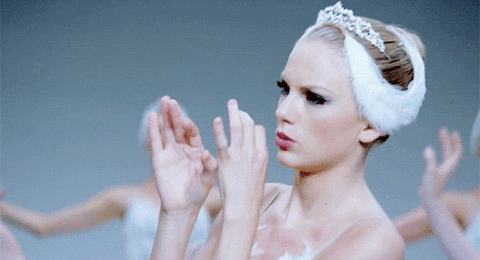 World travelled fast to Young Buck, who seems completely smitten at the idea that Taylor likes his music. Not only has the G-Unit rapper been retweeting posts about the speech for days, but he also admits that he's basically a Swiftie.
Could we expect a Tay/Buck collab in the future? We can only hope.
Want the latest music news and internet gold delivered straight to your inbox? Sign up to our newsletter by hitting the link at the top of the page.