Taylor Swiftly Shuts Down Internet Troll Who Was Taunting A Fan
21 July 2015, 09:07 | Updated: 8 May 2017, 17:09
Taylor Swift comes to a fan's defence and we love it.
Taylor Swift probably doesn't have someone tweeting and blogging for her. At least, not full time. The busy pop star, known best for her impossibly large friend group and her internet sass, has responded to a nasty internet troll in kind of the best way possible.
Tumblr user India Rose was getting loads of anon hate on the subject of Taylor.
Why do you seem to think Taylor Swift loves you? She doesn't love you. You don't know her. Would you stop posting like she knows you or is actually reading it already, because she's not,

Anon troll
Everyone seems to think you're pretty, don't they? well, I think you think you are with all your selfies. Your not.

Anon troll
Well, these things don't happen in Taylor's kingdom without her permission. Taylor Swift got on tumblr and ripped the troll to pieces, reminding everyone that, yes, she does see every single thing on tumblr.
DRAG HER, TAYLOR.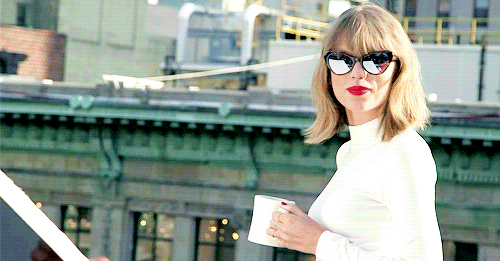 God, aren't trolls just the worst?