In Case You Missed It: The Best New Songs From This Week
6 March 2015, 08:58 | Updated: 8 May 2017, 17:09
Free of charge!
As usual, Popbuzz is bringing you the best of the music you may have missed during the week.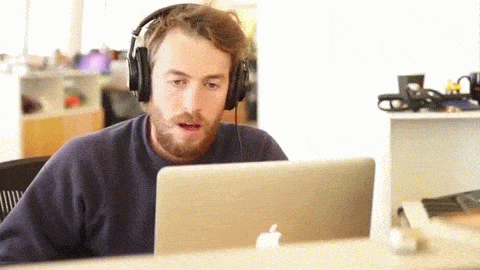 Cashmere Cat ft. Ariana Grande//Adore
The Norwegian producer seems to have landed himself in a good place with one of the most sought after female vocalists in pop music. Cashmere Cat and Ariana Grande make a great pair on this release.
What twitter said:
@ArianaGrande and cashmere cat just slay slay slay #adore

— Diego (@NashMysterious) March 5, 2015
No Rome//Know U
Rome Gomez on this track is exactly where modern r&b is headed. Dizzying beats laid over dreamy vocals and accented with the ever important bass. Doesn't get much better.
What twitter said:
this new @no_rome song is giving me chills https://t.co/e9WInxh5Fa

— ( ु◠ヮ◠)ु *・゜゚・*♫ (@CLOUDFILL) March 4, 2015
Nick Brewer ft. Shakka//I'm a pro
Nick Brewer debuts a new track featuring Shakka. What a duo! Clean beats and interesting enough composition throughout, this release is lowkey for the Essex native but certainly bangs when it needs to.
What twitter said:
Nick Brewer feat Shakka - I'm a pro Madddddddd

— #ImmortalKombat (@floEBSist) March 6, 2015
Toro y Moi//Buffalo
Toro y Moi's latest offering is vibes central. Funky and dance-y, this track screams chilling out in your back garden. The actual construction is densely packed but still manages to feel weightless which is the sign of clever production.
What twitter said:
New Toro Y Moi is fire. Okay that is all now carry on with your lives, people https://t.co/MrWvDF9GJs

— Isabella Argo (@argowho) March 6, 2015
Kid Cudi//Love
We talked about this track earlier in the week but it's worth noting how momentus this release is. Cudi hasn't focused on real new music as much as he has advertising music and acting. Now, we get to hear brand new tunes from the Ohio native and that's the best news ever.

What twitter said:
kid cudi dropping 'love' is exactly what i've needed

— dustin fletcher (@thedrzl) March 6, 2015
Next Article: Kanye West Fashion: As Critiqued By Kanye West (Sort Of) >>>