In Case You Missed It: The Best New Songs From This Week
27 February 2015, 09:16 | Updated: 8 May 2017, 17:09
It's time for our weekly round-up of amazing new music.
Here at PopBuzz we're all about giving you the opportunity to hear the newest and best music from around the web. Whether it's the new Selena Gomez track or the totally awesome Wolf Alice single, we're dying to share our favourites with you, our beloved Popbuzzers.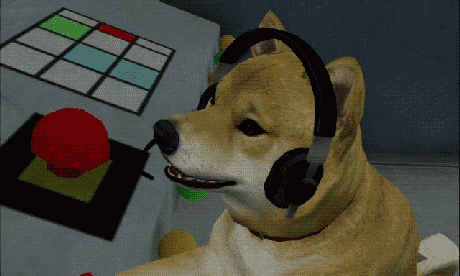 Leon Bridges//Lisa Sawyer
Leon Bridges has a debut album out this summer on Colombia Records and we couldn't be more excited. The Texas native is known best for his ability to channel Sam Cooke on some seriously nostalgic doo-wop tunes and "Lisa Sawyer" is no different.

What Twitter said:
Srsly cannot wait for @leonbridges debut album this year! New single, http://t.co/rdqoitFID1 might make your Monday a little better.

— Katie Weeks (@katieweeks) February 23, 2015
Wolf Alice//Giant Peach

Wolf Alice seem really keen to push a mid 90s sort of alt sound. Really sharp guitar riffs and an expansive musical backdrop make the foursome ones to watch this year. The band have an album out June 22 entitled My Love Is Cool and their first single from it--"Giant Peach" is kind of badass.
What Twitter said:
Wolf Alice 'Giant Peach' YES!!!!

— fearne cotton (@Fearnecotton) February 25, 2015
Kanye West//All Day
Kanye performed his newest song "All Day" at the BRITs. This follows "Only One" and a cameo on "FourFiveSeconds". The rapper/producer seems to be diving head first into Yeezus Seezus.
What Twitter said:
My laptop after watching that Kanye All Day performance pic.twitter.com/oDbGA9qCpV

— Steph (@StephGhost) February 25, 2015
Jack U featuring Justin Bieber//Where Are U Now?
Skrillex and Diplo's project Jack U just got a snazzy new album. The pair of them are two of the most sought after EDM and Dance DJs in the world so it's no surprise that music's biggest names would be clamouring to get a remix from them. This Justin Bieber song is quite simplistic and formulaic but it works on a base level of musical enjoyment.
What Twitter said:
First "where are you now" and now "where are ü now" his voice is perfect in both

— WhereAreÜNow (@ForeverJDBACM) February 27, 2015
Big Sean ft. Ariana Grande//Research
Big Sean dropped his reasonably anticipated album Dark Sky Paradise and the peanut gallery seems to like it. One song that is getting a lot of attention is his collaboration with girlfriend Ariana Grande. "Research" is a super catchy R&B inflected rap effort.
What Twitter said:
Research- Big Sean

— stephanie♡ (@stxphaniee_) February 27, 2015