Will One Direction Fans Be Able To Make This Happen?
13 May 2015, 12:01 | Updated: 8 May 2017, 17:09
It's a long shot for the fandom
We all know the might of One Direction fans. They're hormonal, young, and organised. Directioners have managed to mobilise faster and more effectively than any other fandom going.
Their newest trend might be a tough sell though.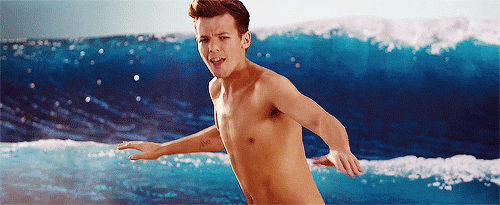 #WeWantNoControlAsSingle has been trending for the last 12 hours. The track, which appears on the band's latest, Four, would only be the band's third single from the record. The band has been quite busy touring and…erm…doing other stuff.
Weird thing is that One Direction fans want total control of the next single.
basically the whole fandom right now #WeWantNoControlAsASingle pic.twitter.com/VjWJyfNNCd

— kelssy (@styIesunshine) May 13, 2015


They even have better artwork than One D's promo team.
THAT MOMENT WHEN A FANDOM CAN MAKE BETTER SINGLE COVERS THAN THE MANAGEMENT #WeWantNoControlAsASingle pic.twitter.com/OPKI7q4oAI

— One Direction (@KingOfHighNotes) May 13, 2015
WE SHOULD ALL REPLACE THE MANAGEMENT CUZ WE GOT MORE SKILLS THAN THEM #WeWantNoControlAsASingle pic.twitter.com/vQ7clbjAW1

— Harry Styles. (@Harry7tyles) May 13, 2015


But what about Zayn?
Zayn, you're definitely gonna regret that you left us but thank you, now we're stronger that ever and #WeWantNoControlAsASingle to prove it.

— gangsta of doncasta (@bestkinglouis) May 13, 2015
DONT WORRY ABT ZAYN'S PART. IF WE CAN LIVE WITHOUT HIM, THEY CAN ALSO SING WITHOUT HIM #WeWantNoControlAsASingle

— shal ,!! (@LouSwagMastah) May 13, 2015
#WeWantNoControlAsASingle "who will do zayn's parts?" me: sorry but dont u know that ONE DIRECTION has four amazing members who can sing

— payne (@turtlelovey) May 13, 2015
Well, alrighttyy then.