This Is The Only Appropriate Way To Wake Up To A Concert Outside Your House
22 January 2015, 12:54 | Updated: 8 May 2017, 17:09
GO RAVENS.
When you wake up to what is basically a huge pep rally going on outside your apartment, you have two choices - ignore it and roll over, or get up in whatever state of dress you're in and DAHNCE.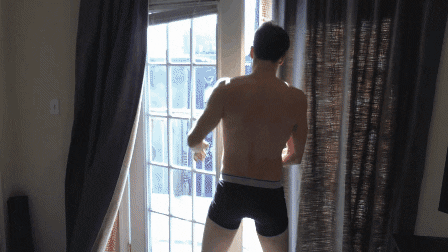 That's what this guy in Baltimore elected to do in a video cryptically titled "The Morning After". Like a true professional he woke up, went to the door and rocked out to a concert below in honour of the Baltimore Ravens.
Everything about the video is great: the dogs on the bed, the rustic wooden balcony outside the bedroom (serious house envy just now) and the look of sheer professional determination on the guy's face as he dances.
It was posted just a couple of days ago, but there's no way that's what Baltimore looks like in the middle of January. Either way, we're entertained. Check it out below.